Kiwi Experience is the best way to se​e New Zealand – convenient,​ fun and flexible bus travel.
HOW IT WORKS INFOGRAPHIC
We made a handy infographic to help you make the most out of your trip!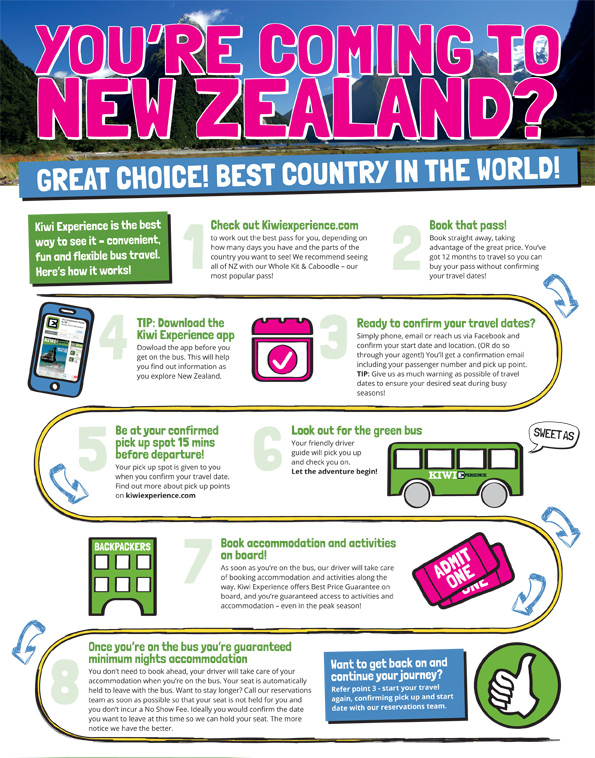 HOW-TO VIDEOS
Do you have questions about budget, activities & wondering what types of travellers you'll meet on kiwi experience? ​
We made a few videos to show you just that!​
KIWI EXPERIENCE TRAVEL APP
Bought your pass and ready to travel on Kiwi Experience?
Download the Kiwi Experience FREE New Zealand Travel Guide. All the information you need to enjoy your Kiwi Experience.
Features include:
Route map of Kiwi Experience bus passes
Information about every destination Kiwi Experience travels to
Must-do activities and free stuff along your journey
Photos, descriptions and prices for all accommodastion and activities
To download, either scan the QR code or use below links: