CREATE YOUR OWN NEW ZEALAND ADVENTURE WITH OUR FLEXIBLE BUS TRAVEL NETWORK.
Providing the ultimate hop-on hop-off adventure for 30 years, Kiwi Experience takes you to all the iconic spots, and helps you to book the most epic activities and accommodation throughout the country. We help plan your trip to suit your needs while ensuring you see New Zealand's iconic spots, and experience heaps of free stuff along the way.
There's a reason we're known as the best in the business and the most fun and flexible way to travel New Zealand.
HOP ON HOP OFF TRAVEL
Back in 1989, Kiwi Experience invented the "hop-on, hop- off" travel concept which changed New Zealand adventure travel forever! Our bus passes are super flexible, meaning you can travel New Zealand in your own time. There is no set-in-stone itinerary and you can simply spend as long as you like in each stop on route. This allows you to personalize your trip to suit your travel needs, from 1 month to 1 year. Just book yourself back on a bus when you are ready to carry on to the next destination.
Check out Kiwi Experience Timetable to plan your trip.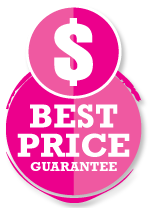 PAY AS YOU PLAY
Travelling with Kiwi Experience will save you loads of cash with exclusive deals on the best activities that New Zealand had to offer and a "Best Price Guarantee". This means if you see any of our suggested activities advertised cheaper elsewhere (that matches the same timeslot), show your Driver Guide and our activity providers will match that price. In summer, New Zealand activities are super popular so we guarantee you a spot in the line.
Discover Kiwi Experience Activities throughout New Zealand.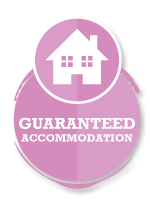 GUARANTEED ACCOMMODATION
Every day that you are travelling on the bus, we will guarantee you a bed for your first nights stay in each overnight stop. In some locations the bus stays 2 or 3 consecutive nights (such as Taupo, Franz Josef and Queenstown) so we guarantee these nights too. In peak season when accommodation can be hard to come by, your driver guide will take care of all bookings for you as you go. If you are planning to stay somewhere longer than the minimum travel time, we recommend you contact the hostel we stay at in advance and secure those extra nights. All accommodation costs are additional to your bus pass.
Find out more about Kiwi Experience Accommodation options.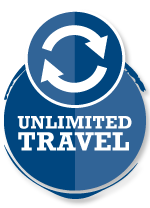 UNLIMITED TRAVEL
Our seven "start anywhere" passes allow you to travel New Zealand again. Unlimited Travel means once you have completed your trip in full, you can travel the full route again as many times as you like for up to 12 months. Go back and experience all the best bits again and make another whole busload of friends, literally.
See which Kiwi Experience passes have Unlimited Travel available.