New Zealand is a small country, however it has great diversity amongst people, landscapes and activities. During your Kiwi Experience we will ensure that you tick all the most popular "places to go" off your list, but we also make sure you have the chance to stay in unique places that no amount of Googling will find.
These local charms may not feature in your guide book, but we can guarantee that they will certainly offer you an exclusive opportunity to enjoy the culture and magic of Aotearoa. Sleeping under the starts in a glamorous tent at one day and spending the night in an authentic Maori Village the next. If you want to know where else you will be staying when travelling with Kiwi Experience, check out our top 5 below.
Let's go to the beach
Located on the Coromandel Peninsula, Hot Water Beach Top 10 Holiday Park has a wide range of choices for every type of traveller (from Deluxe Vilas to No Powered camping sites). One of the coolest options available is to sleep under the stars in a big bell tent, a glamour type of camping known as Glamping (only available during New Zealand summer). Located just 700 meters from Hot Water Beach, where you can bathe in a spa pool that you have dug yourself in the golden sand (the secret is natural hot water bubbling up from ground). How cool is that, huh?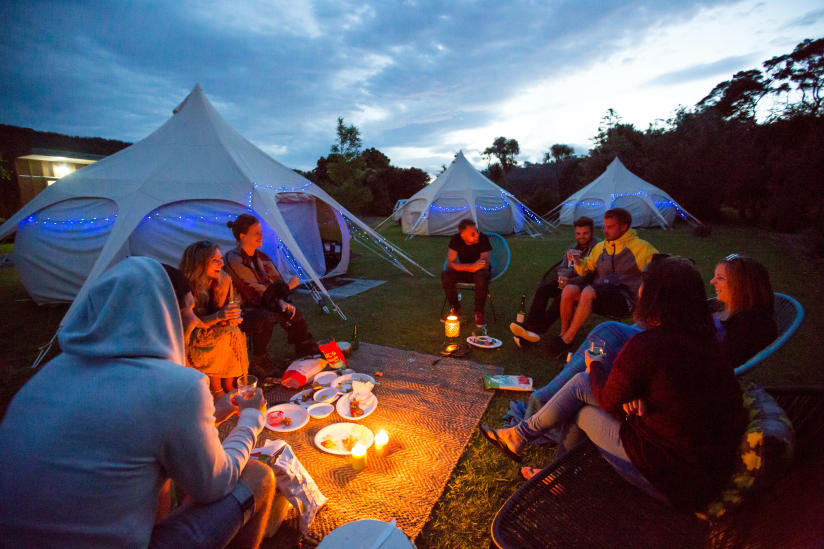 Learn from the locals
If you are travelling with us to Rotorua you won't want to miss spending a night in an authentic Maori Village. Tamaki Maori Village, the most-award winning cultural attraction in New Zealand, will teach you about the customs, etiquettes and stories that have been passed through Maori generations. During your stay you'll participate in warrior training, traditional Maori games and learn the haka (Maori War Dance). Later on, after a delicious Hangi (all you can eat Maori BBQ), you can chill out in outdoor hot pools and retire for the night in a traditional carved Whare Moe, or sleeping house.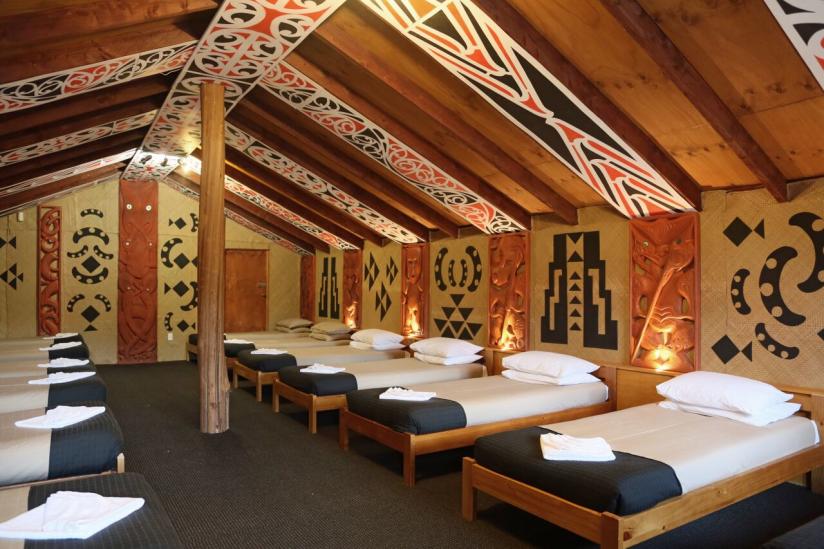 100% real adventure
There is something about the charming River Valley Lodge - nestled amongst towering cliffs and hills, slightly in the middle of nowhere. Known as New Zealand's Original Adventure Lodge, this family owned business makes up three generations of Rafting and Horse Trekking Guide knowledge. The staff are not only real adventure seekers, but they care about the New Zealand environment as well. They have grown an organic garden to supply their restaurant (one of the best feeds you'll have, by the way), protect the river by controlling plant and animal pests around the area and minimise their waste as much as possible.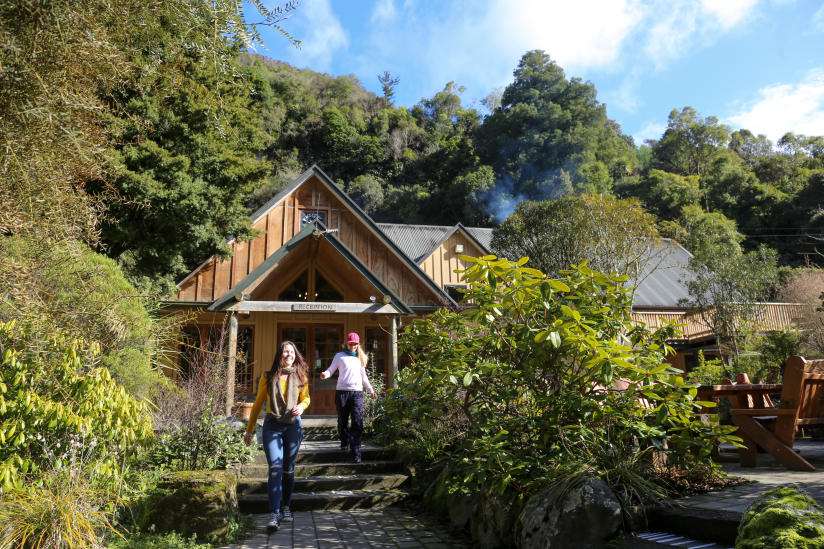 A truly Kiwi Experience
Lake Mahinapua Hotel, the famous "Poo Pub", is truly unique to Kiwi Experience. For the last 25 years we've had the place to ourselves. This the night is perfect for getting to know your new mates by getting dressed up to have a great time. Located in one of New Zealand's most stunning regions, the West Coast of the South Island, the shallow lake is perfect for walks, water activities and sunsets. If this is not a unique experience, I don't know what is.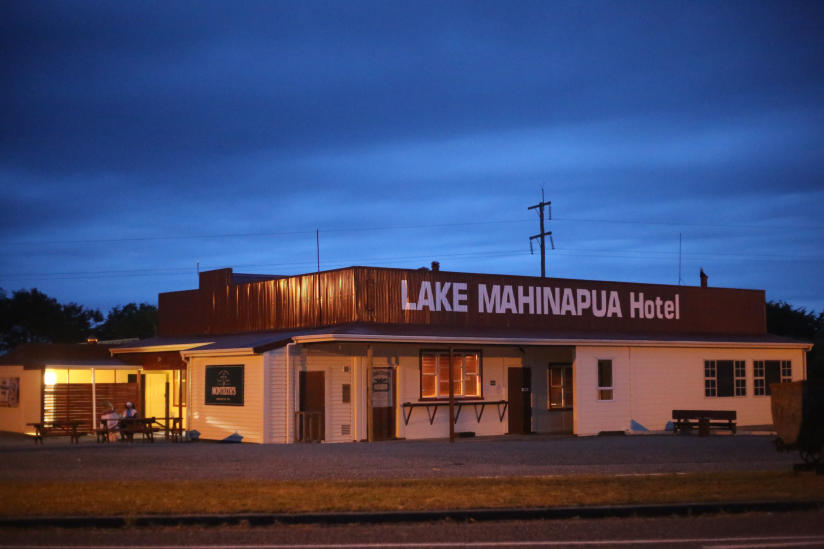 Day & Night
After a few busy days in Queenstown, your next stop will be the beautiful Lake Tekapo. Lakefront Lodge Backpackers is situated amongst mature trees on the picturesque shores of this stunning lake. There you have the chance to spend the night in tents, cabins and they offer Glamping too (during summer only). This way you can appreciate the magnificent views across the turquoise water to the surrounding mountains. During the night, as part of a UNESCO Dark Sky Reserve, the spot is perfect for stargazing as well.