Taking a gap year allows you to gain life experiences, get outside your comfort zone and make mates and memories to last a lifetime.
A gap year in New Zealand, an incredibly culturally diverse country, allows you to experience different cultures, as you travel. Not only is the country steeped in history and cultural experiences - but so too are the travellers onboard Kiwi Experience. They come from all corners of the world to share the experience together. Here are 8 reasons why you should take your gap year in New Zealand.

1. Gain life experiences
How often do you get the chance to get 6 or even 12 months off to travel and work in a country as clean and green as New Zealand? Do it! You're only young once after all. Kiwi Experience allows you to travel both islands and explore some of the most stunning locations in the world.
New Zealand is home to the adventure capital of the world,

Queenstown

. This picturesque South Island town is home to the

AJ Hackett Bungy

, the first commercial

Bungy

jump in the world,

NZone Skydive

, the world's first tandem skydive, the

Shotover Jet

, named 'The World's Most Exciting Jet Boat Ride' and many more adventurous experiences just waiting for you.

In the North Island, climb 'Mount Doom' from The Lord of the Rings movies or visit the world-famous

Waitomo Glowworm Caves

and get the adrenaline pumping jumping off underground waterfalls with

The Legendary Black Water Rafting Co.

Explore the thermal wonderland of Rotorua, dig a natural hot pool on the infamous Hot Water Beach - meet New Zealand's flightless bird "The Kiwi" and take part in a number of incredible Maori cultural experiences as you travel.
These are life experiences you simply won't gain in any other country - but are just a taste of what you can enjoy on your Kiwi Experience. Kiwi Experience offers travellers our best price guarantee to all of these iconic New Zealand activities when you're travelling on the bus. That means we promise you we have the cheapest price!

2. Cultural experiences you will never forget
A gap year gives you the opportunity to travel and see how people live in different parts of the world. Experience the Maori culture in New Zealand at the Tamaki Maori Village, a culture unique to New Zealand. Learn everything about the Maori culture and take part in a Hāngi feast – hearty food cooked in traditional Maori style, underground and steamed.
In Waitomo, descendants of the original Maori Chief Tane Tinorau share their underground world with visitors. Step out of your comfort zone and get a new perspective on life, adapt to a different culture in a new environment, a different climate and currency – you will be a completely new person once you get back home. New Zealand is full of stories - and your Kiwi Experience Driver Guide is an expert in sharing these, ensuring the experience is as rich and rewarding as possible for our passengers. We'll send you home with stories to cherish and share with your friends.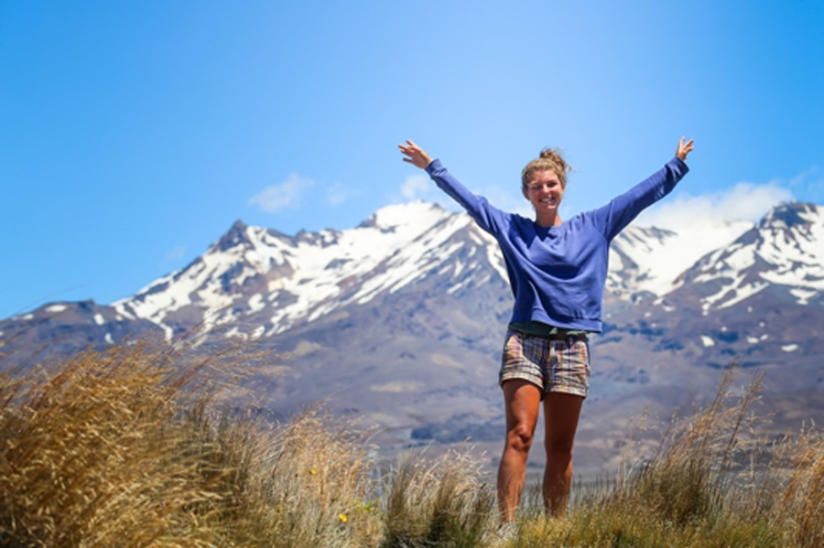 3. New Zealand is a great place for personal development
When you work and travel it's important to try different things and discover parts of yourself that you never knew existed. With so many out-of-this-world activities and destinations, New Zealand is the perfect place to spend your gap year. Exploring a new country is quite a challenge - particularly when travelling alone (as many Kiwi Experience passengers are). You will learn a lot about yourself and no doubt leave with a different perspective on things and a new point of view! A backpacking New Zealand travel experience provides a healthy work/life balance. As they say; New Zealanders work to live! If you choose to work in New Zealand (with correct work visas) - there are always plenty of adventure activities to enjoy a days work - or just chill at the beach, in New Zealand the sea is never far away.
One of the favourite aspects of being a Kiwi Experience Driver Guide is seeing the 'transformation' of passengers by the end of their trip. Many begin looking to grow as a person, and the change is evident for all to see by the end. Confidence comes from trying new things, finding comfort in unfamiliar surroundings, embracing the unexpected and meeting new people.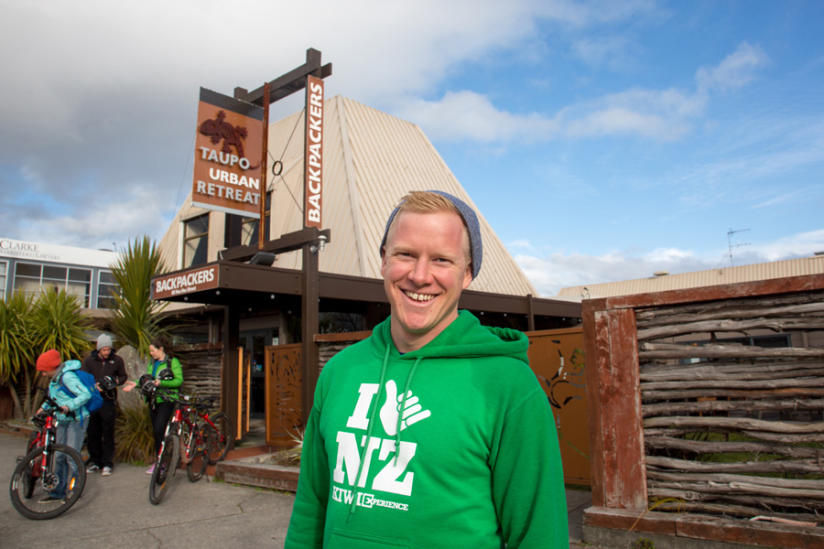 4. Improve your language skills as you travel with Kiwi Experience
Have you always wanted to speak the English language more fluently? A year in New Zealand gives you plenty of opportunities to practice your English. New Zealand is one of the most culturally diverse countries in the world with so many different cultures and languages spoken. But not to worry, everyone speaks English so you will master the English language in no time- and you are sure to meet someone of your native tongue at some point along your journey.
A lot of companies are looking for employees with good language skills, as more and more companies are trading globally nowadays, so building your English will not only benefit your confidence, it will advance your career. There are of course also opportunities to pick up Kiwi slang - Chur Bro! Sweet As! being some of the terms you'll no doubt become very familiar with. The Maori language is beautiful, and Kiwi Experience offers many opportunities for you to also discover more about this language.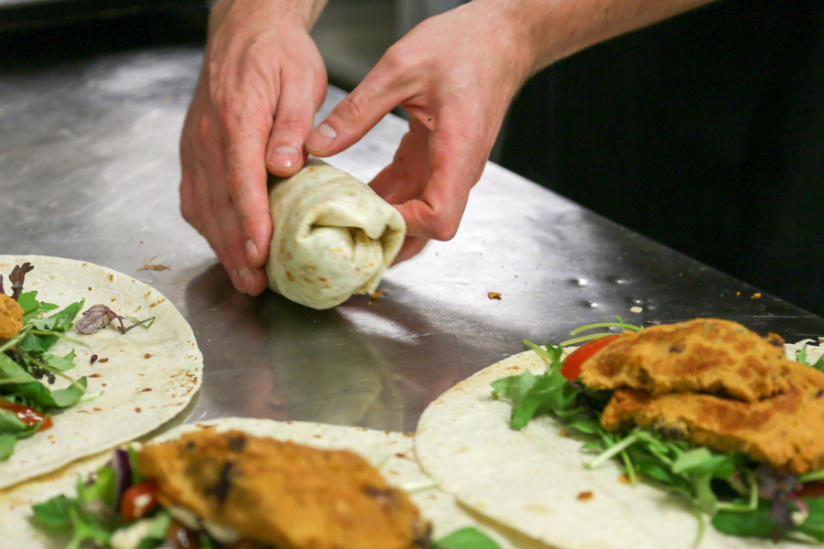 5. Add value to your CV/resume with a gap year in New Zealand
Without a doubt, a gap year in New Zealand is a fun and exciting experience, but what makes it even better is that it will provide benefit for the rest of your life. We couldn't think of a better start to study or a career. No matter if you work at a farm as a sheep shearer, at an ice cream stand in Auckland, or at the New Zealand embassy – you will have international work experience and will gain experience working with people from other cultures.
Additionally, you can show you are independent, adventure-seeking and motivated by a challenge. Great attributes for an employer to see! Being the most experienced youth travel network in the country, the Kiwi Experience team can provide advice around seeking work in New Zealand and answer any questions you may have.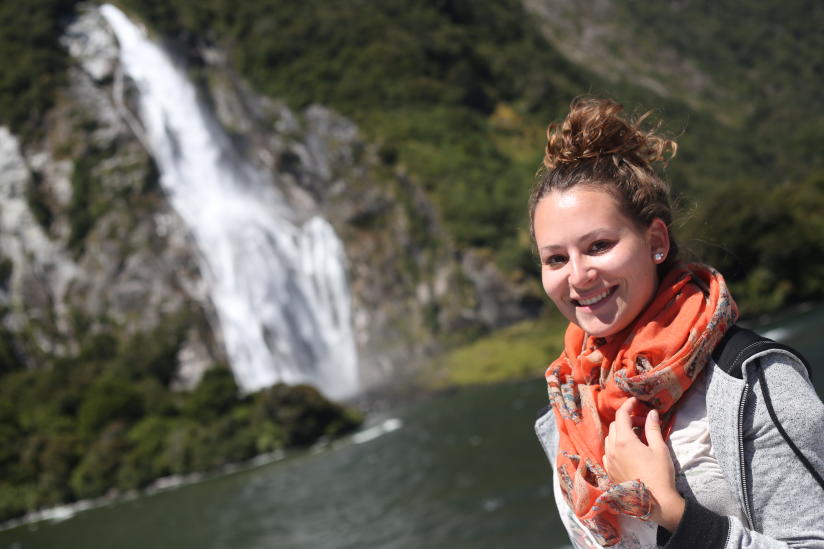 6. A gap year might just give you an academic head start
You might think travelling for a year might affect your studies negatively? Think again. Research shows that students who took a gap year, achieved better results at school once they return. Taking a break, expanding your life experiences, being able to think about your future career and moving on with your study with a fresh start can really improve your personal growth and academic development.
7. Gap travel while making money
Earn money, increase your personal skills and explore a famously beautiful country at the same time. A gap year allows you to do it all! Either save the money you earn during your gap year jobs for your study costs or spend it to see everything the 'land of the long white cloud' has to offer. Adventure is never far away if you have your Kiwi Experience bus pass. Hop on the bus to the Bay of Islands for the weekend and back to work on Monday. Use the weekends and the rest of your spare time to explore the country with your friends you meet along your travels.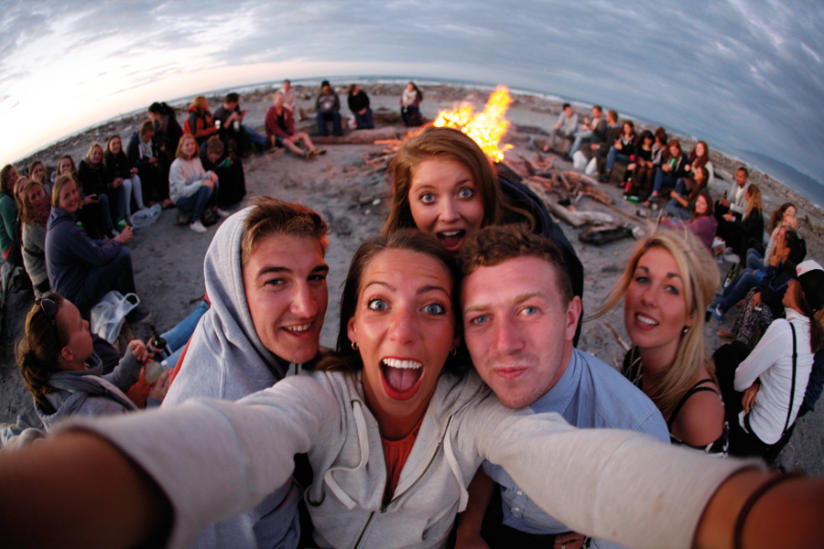 8. Make friends for a lifetime
No matter where you will travel or work, you will never be alone with Kiwi Experience. One of the main benefits of Kiwi Experience enjoyed by our customers is the ability to meet other like-minded travellers on the bus. As you travel you will meet characters along the way - but not only will you get to know the locals, you'll no doubt create lifelong friendships on board. New Zealand is buzzing with backpackers from around the world - Kiwi Experience provides an opportunity for youth travellers to explore together.