MANDY'S KIWI EXPERIENCE PART 1
Click here for Dutch translation.
About two weeks ago I stepped onto an aeroplane travelling from Auckland to Christchurch. It was my first time travelling to an unknown place without having any clue where I was going. As I'm kind of a control freak who likes to plan everything beforehand, to just travel somewhere without thinking about where I would end up was a completely new experience for me. To come to think of it, my travels through the South Island were full of new experiences and I have done and seen so many amazing things which I have never done, or could have ever imagined doing, before.
FIRSTLY, TRAVELLING ALONE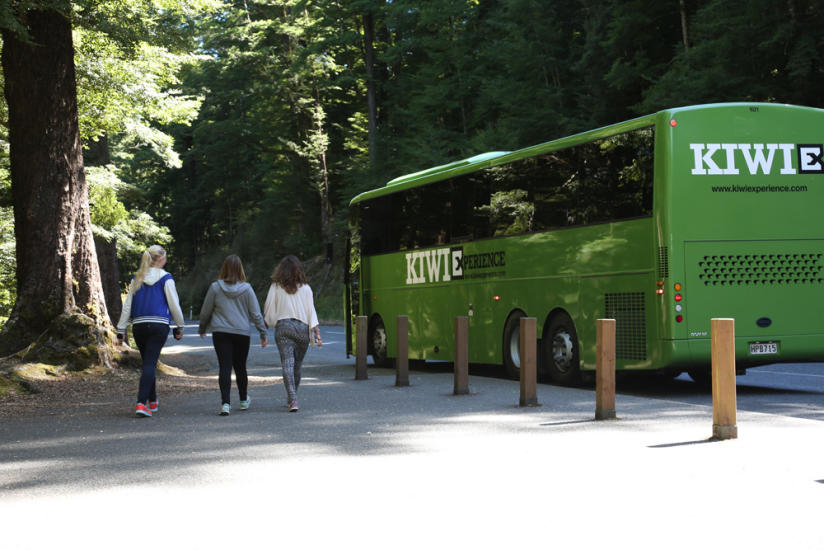 If I wasn't interning for Kiwi Experience I would have never thought to travel on my own in another country. It amazed me how many people on the bus had been brave enough to travel to the other side of the world all by themselves with the aim of meeting new people along the way. I was even more surprised at how easy it was to meet new people and make friends once I was on the bus.
It all started with a session of "Speed Dating" during one of our longer drives on the bus. What better way to meet the others on the bus, right?! After a short "Hello, I'm… where are you from? What brings you to NZ?" I basically knew everyone's motivation to travel New Zealand. Whether alone or with a friend, everyone was looking forward to having a great time together and sharing their experience with others.
SURROUNDED BY A COMPLETELY NEW ENVIRONMENT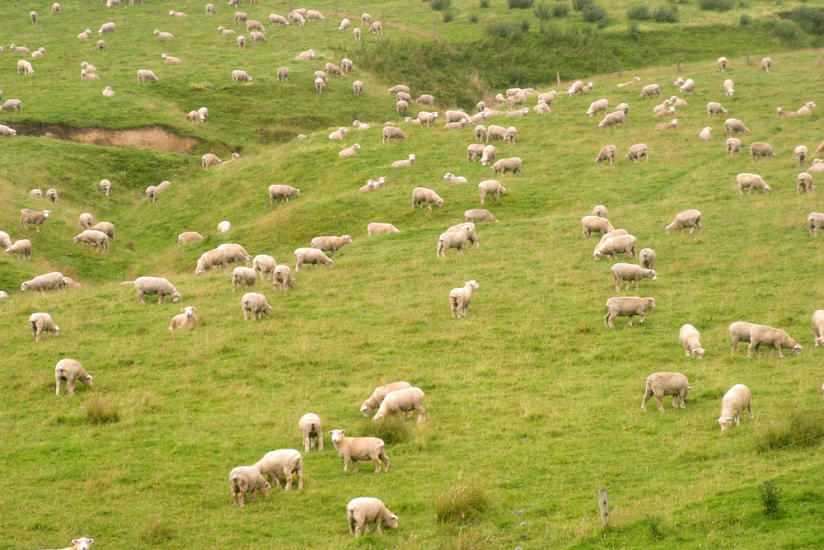 Other than the colder temperature, the environment of the South Island is completely different from that of the North Island. Looking out the bus windows each day I finally understood why people say New Zealand has more sheep than people! They were everywhere, dotted around the spectacular landscape. Nature in the South Island is very impressive and basically takes over a lot of the smaller towns. I discovered this mostly once I arrived in Kaiteriteri, a tiny town located close to the Abel Tasman National Park. This place is completely surrounded by nature, with thousands of trees and a never-ending golden beach.
Except for the name of the town I had no clue were I was. Which was a little scary, yet fun at the same time. All I knew was that I would participate in the first activity of my trip the following morning: Kayaking through the Abel TasmanNational Park - blog coming soon!
Dutch version:
Ongeveer twee weken geleden stapte ik het vliegtuig in op weg van Auckland naar Christchurch. Het was mijn eerste keer om naar een onbekende locatie te reizen zonder dat ik enig idee had waar ik naartoe ging. Aangezien ik nogal een control freak ben die alles graag van tevoren plant, voelde reizen zonder daarbij na te denken waar ik uit zou komen als een compleet nieuwe ervaring. Nu ik erover nadenk, mijn reis door het zuidereiland was vol met nieuwe ervaringen waarin ik zoveel geweldige dingen gedaan en gezien heb die ik nog nooit eerder gedaan of gezien had, of van had durven dromen ze ooit te zullen doen.
ALLEREERST, ALLEEN REIZEN
Als ik geen stage liep bij Kiwi Experience zou ik nooit bedacht hebben om alleen in een ander land rond te reizen. Het verraste me hoeveel mensen dapper genoeg waren om alleen naar de andere kant van de wereld te reizen met als doel onderweg nieuwe mensen te ontmoeten. Het gemak om nieuwe mensen te leren kennen toen ik eenmaal in de bus zat verbaasde me zelfs nog meer.
Het begon allemaal met een sessie "Speed Dating" in de bus tijdens een van onze langere busritten. Wat is een betere manier om de rest van de bus te ontmoeten, toch?! Na een korte "Hello, I'm… where are you from? What brings you to NZ?" wist ik zo'n beetje ieders motivatie om in NZ rond te reizen. Of het nu alleen was of met een vriend(in), iedereen keek uit naar een geweldige tijd om samen met anderen te ervaren.
OMRINGD DOOR EEN COMPLEET NIEUWE OMGEVING
Naast een koudere temperatuur is de omgeving in het zuidereiland ook compleet anders van het noordereiland. Terwijl ik iedere dag uit de busramen keek begreep ik eindelijk waarom men zegt dat NZ meer schapen heeft dan mensen! Ze waren letterlijk overal, bezaaid over het spectaculaire landschap. De natuur in het zuidereiland is erg indrukwekkend en neemt in feite de veel kleinere plaatsjes over. Dit ontdekte ik vooral toen ik in Kaiteriteri aankwam, een klein plaatsje dat dichtbij het Abel Tasman National Park ligt. Dit plaatsje is compleet omringd door natuur, met duizenden bomen en een eindeloos wit strand.
Behalve de naam van het plaatsje had ik geen idee waar ik was. Wat een beetje eng was, maar het had ook wel weer iets. Ik wist alleen dat ik de volgende ochtend mijn eerste activiteit van mijn reis zou gaan doen: Kajakken in het Abel Tasman National Park.