SO KANE...
PLEASE GIVE YOUR NAME, AGE AND NATIONALITY:
Kane Fletcher (Kane It)
40 in human years, 21 at heart
I'm proud to be a Kiwi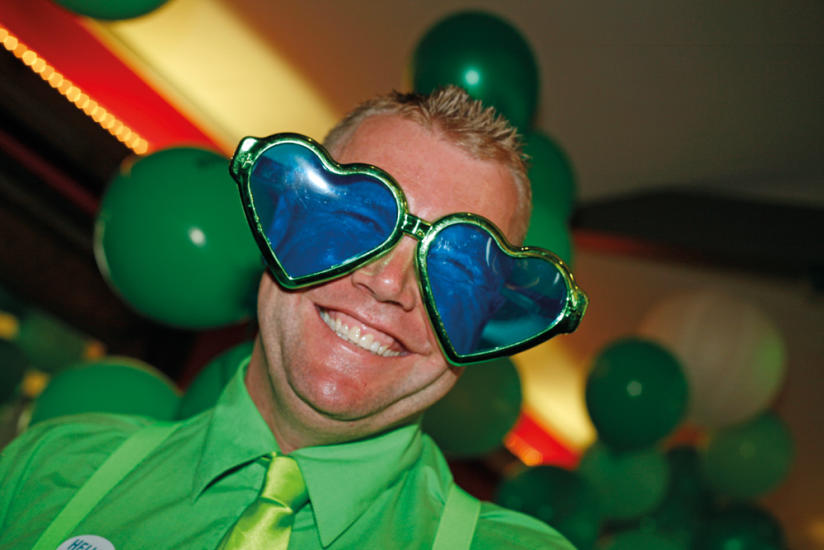 WHERE DO YOU LIVE?
I'm from the beautiful town of Taupo, although because of my job I get to call another special part of New Zealand home almost every night.
WHERE DO YOU WORK?
(PLEASE INCLUDE COMPANY NAME AND LOCATION IF APPLICABLE)
Kiwi Experience
WHAT IS YOUR JOB TITLE?
Officially: Senior Driver Guide.
Actually: Mother, Father, Best Friend, Travel Agent, Chauffer, Travel Companion, Doctor, Nurse, Nature Guide, Entertainment Manager, Psychologist, Councillor, Photographer, Model, Alarm Clock, Life Coach, Encyclopaedia, All Round Good Fun Mate.
WHAT DOES YOUR JOB ENTAIL?
Safely transporting groups of happy, adventurous travellers to iconic New Zealand destinations. Showing off New Zealand's hidden gems. Making sure they are having a great time and enjoying themselves on their holiday of a lifetime, all while assisting them with the booking of their accommodation, activities, and educating them on New Zealand's amazing Ecology, Geology, Flora, Fauna, and past and present human occupation. Pretty much giving them all they deserve and more in a hassle free manor.
WHAT'S THE BEST BIT?
Of the country? All of it.
Of the Job? Hanging out with like-minded people and having fun. My colleagues are my closest friends, they are my Whanau (family). There is no other work environment like it.
We get to go to some amazing places, and as cool as they all are for their own special reasons, be it climbing on a Glacier, jumping out of a plane, abseiling beneath the earth into a maze of caves, or a bon-fire on a secluded beach. It's all about the journey, not just the destination. I love taking them to wild untamed beaches where dolphins play metres from the sand, jumping into freshwater lakes teaming with Eels, or doing the many walks we include along the way that show off our prehistoric forests and the diversity of New Zealand's scenery for all to admire.
As great as all that sounds there is nothing more satisfying than seeing the look of elation, and sense of achievement our travellers get when they have pushed themselves past their own comfort zones and conquered one of their fears.
AND THE WORST?
People leaving half eaten food or tissues in seat pockets.
HOW DID YOU GET YOUR JOB?
Great feel good story…I was emailing my CV to a few coach companies. As a truck driver I was tired of driving by myself and having no one to talk too. I overheard a young man sitting in the internet café beside me talking about his coach trip to a friend. I interrupted him, asked if he worked for Kiwi Experience, (which he did), so I told him I literally had just emailed my CV to them. He stopped what he was doing, and we sat chatting about the job for a while. A few weeks later he took me on his coach for a day to show me what it was all about, and the rest is history…thanks Koro.
Oh yeah, there was a gruelling 3 week training trip I had to survive before I was set free by myself with passengers. But that's another story.
WHAT QUALIFICATIONS/EXPERIENCE DO YOU NEED?
Qualifications? A Class 4 Licence with a P endorsement is needed to drive our vehicles. We constantly do First Aid refresher courses.
Experience? You must be a very patient person. Be someone who loves interaction with people. Be a great team member, but also be able to work well by yourself. Be passionate about New Zealand. Enjoy travelling, and have a great sense of humour.
WHAT ADVICE WOULD YOU GIVE SOMEONE WHO WOULD LIKE A JOB SUCH AS YOURS?
In the words of a famous shoe brand…JUST DO IT!!!
I have had some seriously fun jobs in my time with tourism, but this is for me the best job in the world. Start working through your licences and get in touch with Kiwi Experience to show them you are interested. Get the ball rolling…no regrets.