MY SOUTH ISLAND ADVENTURE CONTINUES...
(English translation below...)
Lake Tekapo ist einer der neusten und einzigartigen Stops von Kiwi Experience und einer der letzten meines Trips über die Südinsel.
EIN GUTER AUSGLEICH
Es war der erste Stop nach 3 Tagen Queenstown, also hatten wir alle etwas Erholung nötig. Und dafür ist Lake Tekapo genau richtig! Die Lakefront Lodge, in der wir gewohnt haben, liegt direkt gegenüber vom See, sodass man von den meisten Zimmern eine perfekte Aussicht hat. Der See an sich ist wunderschön idyllisch: Das Wasser war sehr ruhig und klar und man konnte einfach nur da liegen, den See mit seiner wunderschönen Kulisse aus Bergen anschauen und dem Rauschen des Windes in den großen Bäume um uns herum lauschen.
TEKAPO SPRINGS
Den Nachmittag hab ich im Tekapo Springs verbracht, was nur 5 Minuten zu Fuß von der Lodge entfernt ist. Dort hat man die Möglichkeit sich rundum zu entspannen und verwöhnen zu lassen. Dies kann man zum einem in einem der verschiedenenen Hot Pools im Außenbereich. Mit einer beeindruckenden Aussicht auf den See und die umliegenden Berge, kann man sich dort im warmen Wasser entspannen, während einem eine frische und klare Briese um die Nase weht.
Danach habe ich mich in der Sauna und im Dampfbad tiefenentspannt, und im kalten Pool meinen Kreislauf wieder in Schwung gebracht. Die ganze Anlage ist ziemlich weitläufig, sodass man sich in
Ruhe erholen kann ohne sich gegenseitig in die Quere zu kommen.
Nach 2 Stunden purer Entspannung und Regeneration habe ich mich dann wieder auf dem Rückweg in unsere Lodge gemacht.
EIN HIMMEL VOLLER LICHTER
Am Abend haben wir uns nach dem Essen warm eingepackt und uns auf Weg zu einem kleinen Spaziergang gemacht. Unser Fahrer hatte uns gesagt, dass der Sternenhimmel in Lake Tekapo auf jeden Fall sehenswert ist, deshalb wollten wir es uns unbedingt anschauen. Wir sind am See entlang gelaufen und haben uns dann entfernt von allen Häusern und Lichtern hingelegt und den Himmel bestaunt. Es war so klar, dass wir tausende Sterne und sogar die Milchstraße deutlich über uns sehen konnten, und sogar eine Sternschnuppe entdeckt haben. Ich wünschte solche Momente könnte man festhalten.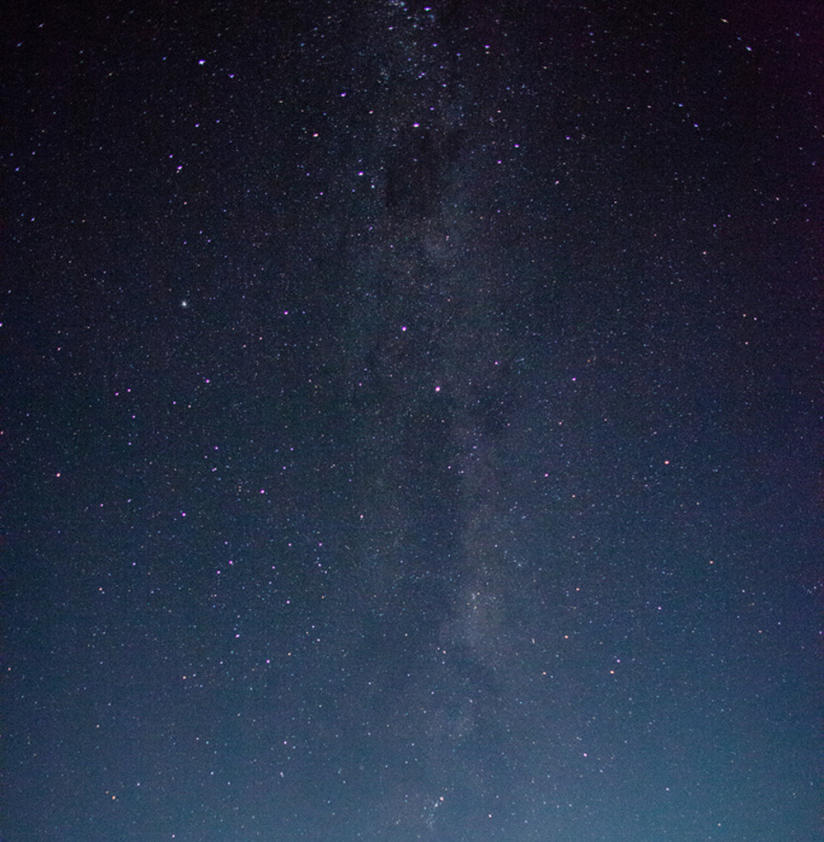 ---
English version:
Lake Tekapo is one of the new and unique stops on Kiwi Experience and one of the last places I visited on my trip through the South Island.
A GOOD RETREAT
Lake Tekapo was the first stop after three days in Queenstown, so we all were in need of some recovery and Lake Tekapo is definitely the right place for this! The Lakefront Lodge, where we stayed, is located directly in front of the lake, so we had a perfect view from most of the rooms. The lake itself is beautifully idyllic. The water is very calm and clear so you can just lay down, look at the lake with its beautiful surrounding mountains and listen to the sound of the wind in the trees.
TEKAPO SPRINGS
I spent the afternoon at Tekapo Springs, which is just a five minute walk from the Lakefront Lodge. Tekapo Springs offers you the opportunity to completely relax and give your body a treat, perhaps in one of the various outdoors hot pools! With stunning views of the lake and the surrounding mountains, you can relax in the warm water, with a fresh and clear breeze blowing in your face.
After some time in the hot pools, I relieved the tension of the last few days in the sauna and the steam room, while the plunge pool activated my body`s circulation again. The whole area is very spacious, so everyone can relax calmly without getting in each other's way.
Finally, after two hours of pure relaxation and regeneration, I made my way back to our lodge.
A NIGHT SKY FULL OF LIGHTS
In the evening after dinner we dressed up in warm clothes and went for a walk. Our driver told us that the night sky in Lake Tekapo is well worth seeing, so we definitely wanted to have a look. We walked along the lake and then lay down, far away from all houses and lights, and marvelled at the night sky. It was so clear that we could see thousands of stars and even the Milky Way above us. We also saw a shooting star! I wish you could relive moments like this forever.