From the very start of our Kiwi Experience trip, all talk centered around backpacking to Queenstown. After much anticipation, we finally made it... and what a place it was! We spent 4 nights in Queenstown and this wasn't even near enough in the adventure capital of the world.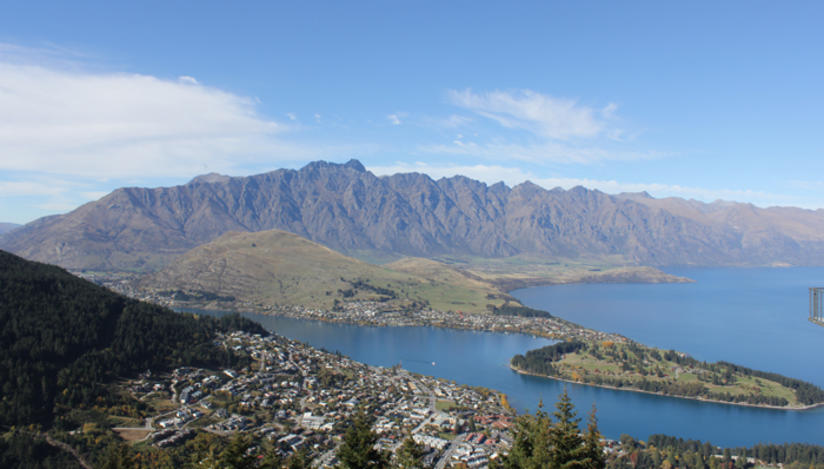 Queenstown's Stunning Scenery
Queenstown is such a picturesque place, surrounded by water, mountains and some of the best adventure travel in the world. The view is beautiful, especially if you take the Skyline Gondola up the mountain to see the town from above, it was by far one of our favourite things to do in New Zealand. Be sure to choose the day with best weather for this, as you can race your friends you met on the Kiwi Experience bus around the Luge track up the top! We were told that it's even more beautiful in Winter with the snow-capped mountains as a backdrop.
If you've been having too much fun and haven't bought a souvenir for Mum and Dad yet, Queenstown has many shops for you to explore as well.
The AJ Hackett Bungy
After being nervous for weeks, it was time for me (Kim) to tackle the highest bungy jump in New Zealand, the AJ Hackett Bungy. You don't realise how high 134 metres is until you are standing on the edge ready to jump. The 40 minute drive to get there was playing with my mind, as well as the fact I was the last to jump. It was a crazy feeling to have that much adrenaline pumping through my body. I don't think I could have done it without my group of friends from the Kiwi Experience bus, and also our amazing driver guide, Wazza, there supporting me. 8 seconds of pure freefall was the scariest but most exhilarating moment of my whole trip!
The AJ Hackett Bungy in Queenstown is a New Zealand MUST DO and I managed to conquer my fear of heights!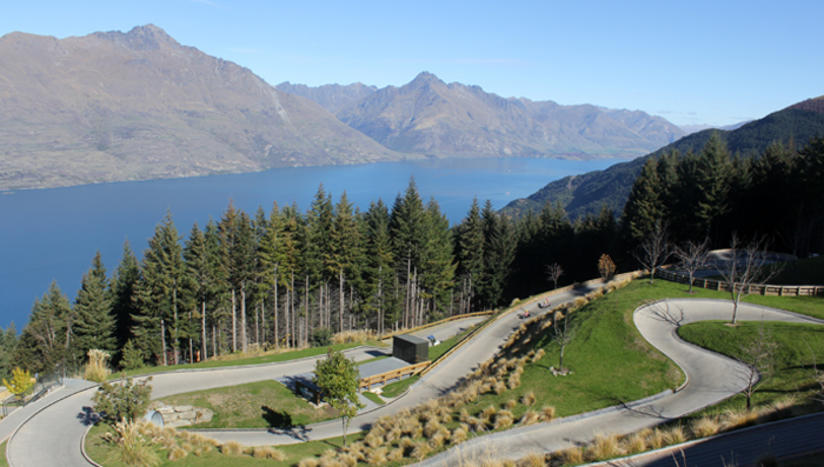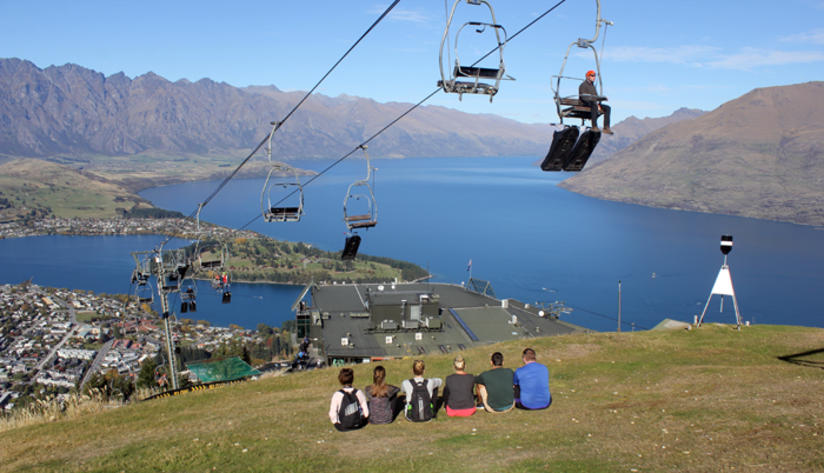 Queenstown's

Nightlife

Every night there is a reason to go out in Queenstown – someone new is arriving or it's someone from the tour buses last night. The bar Loco, which is located next to Base Hostel, is a good place to start. With cheap drinks for backpackers, a big dance floor and pool tables, it is where we joined most people. For partying beyond 12am, Winnies Bar is where spent our 4 nights in Queenstown. With great music, and everyone else from many Kiwi Experience buses there, you can never have a bad night!

Don't stress if you get hungry at 2am, head over to the iconic Ferg Burger, the best burger you can get in New Zealand!
The Iconic Milford Sound
Be prepared to travel for 5 hours up and back on a bus to visit the 8th wonder of the world – Milford Sound. On the way there, the weather outside looked dreadful, with clouds covering most mountains and the rain was pouring down. But we were amazed at how the weather changed once we got on the boat! Milford Sound only has 2 permanent waterfalls, but the rain created many other waterfalls falling down the rocks, making Milford Sound look even more beautiful.
Once we got there, we realised our driver guide was right, Milford Sound is the most beautiful when it's raining, as the rain creates hundreds of waterfalls which drain into the Sound.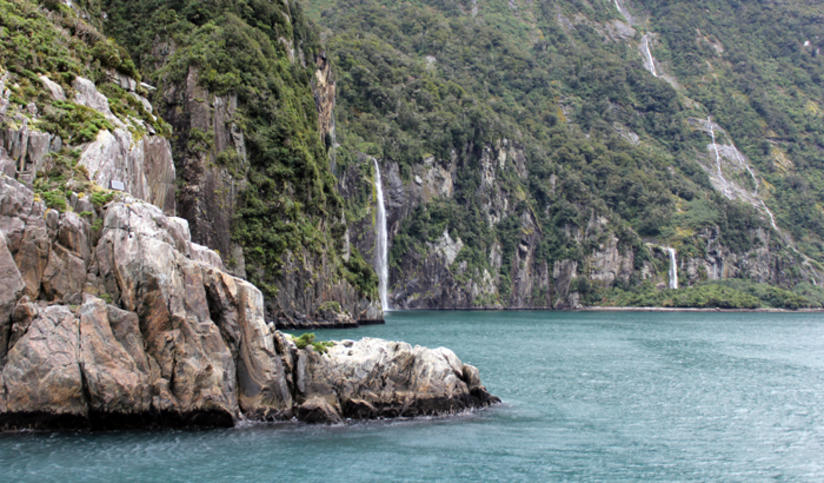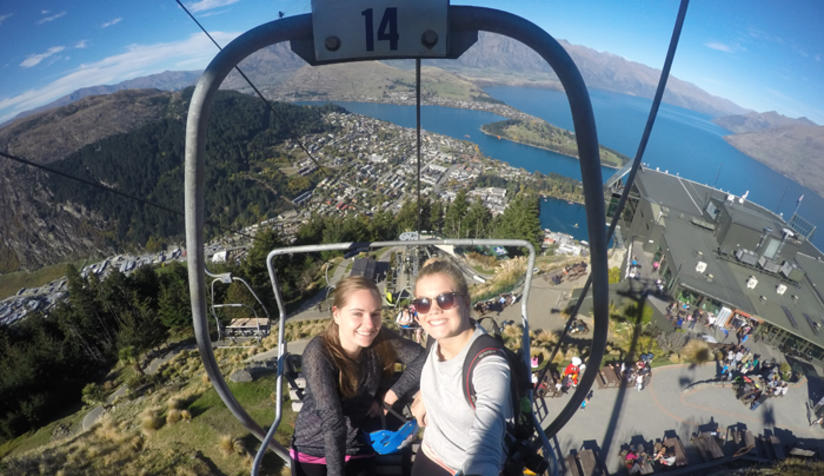 Kiwi Experience Bus
We would recommend visiting Queenstown with the Kiwi Experience tour bus. They made sure we had the best price guarantee on all activities we partook in Queenstown and showed us a bunch of free activities too. Being in the adventure capital of the world with Kiwi Experience really blew our socks off. It is an absolute must when visiting New Zealand, and next time, let's do it in Winter!
Queenstown really was one of our top places to visit in New Zealand and we would recommend travelling here to any backpacker planning their trip to NZ.
Have a look through the assortment of Kiwi Experience bus passes which take you to Queenstown here. And find out more about the beautiful destination on the Discover New Zealand page on their website here.