"Kiwi Bus Timetable - How To"

We all know that reading timetables isn't the easiest thing in the world so here is a "How To" in understanding ours. Hopefully this will help you on your travels!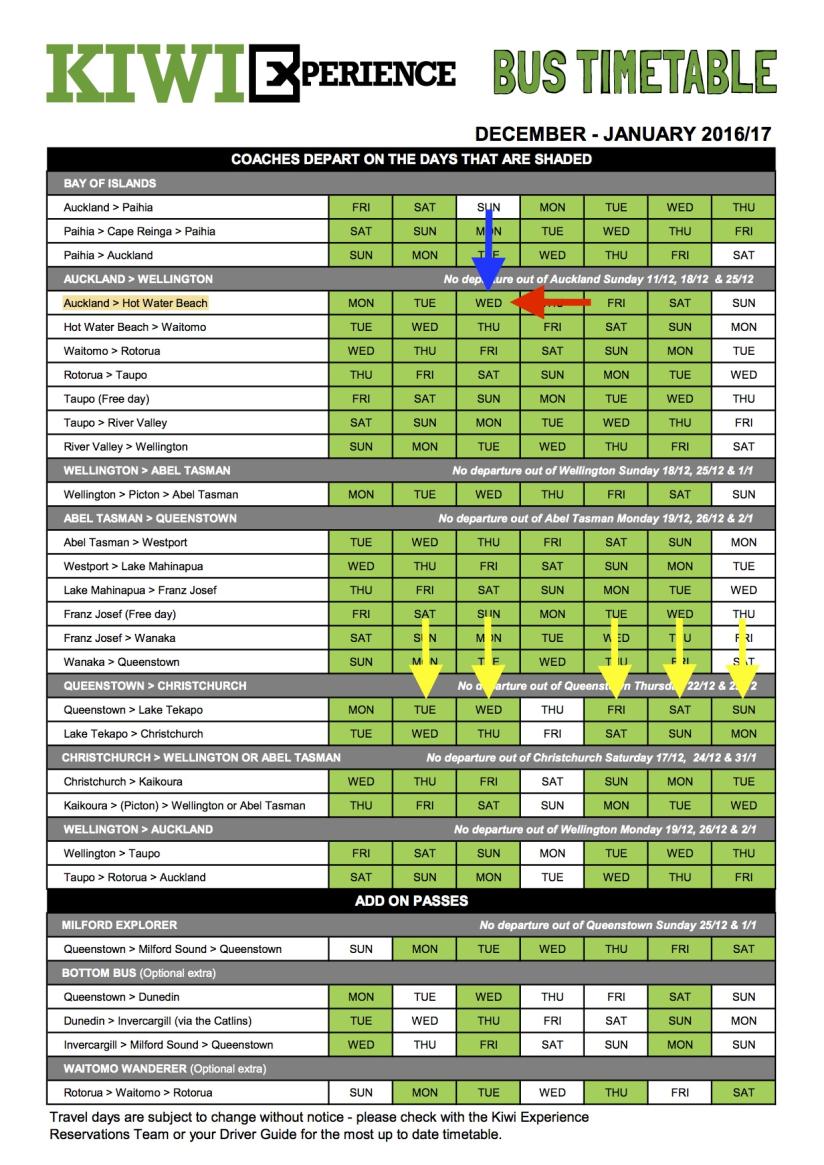 Let's say for example you arrive in Auckland on a Tuesday and you want to start your pass as soon as possible/ To find out when the next bus departs you would look at the relevant row (highlighted) and straight away you know the next bus is Wednesday (red arrow).
Once you start travelling on this day you can then look down that particular column to find out which day you'll arrive at each destination. That's if you wish to spend minimum time at each location (blue arrow).
Let's say you arrive in Queenstown on a Monday but you want to stay longer…No problem!

You would simply go down to the next row (Queenstown>Lake Tekapo) and look for the next available bus. Which in this case is either Tuesday, Wednesday, Friday, Saturday or Sunday (yellow arrows). The decision is yours…
Once you have selected your new departure day you can then look down the column, as before, to see which day you'll arrive at each destination... Simple right?
If this still doesn't make sense then please don't hesitate to give us a call or an email.
Tel: (+64) 9 336 4286
Email: enquiries@kiwiex.co.nz