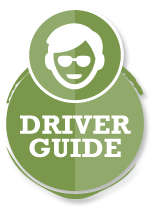 Our comprehensive New Zealand travel routes can take you all around the country, from top to bottom, east to west, and river deep to mountain high. As well as 22 awesome places where we stop overnight, there are heaps of other places to get off at along the way and explore more if you have the time. In fact we encourage you to take your time and have come up with a number of initiatives to make your New Zealand travel even more flexible.
Through employing New Zealand's top Driver Guides and talking to a few hundred thousand travellers we reckon we've got a pretty good idea of the best way to see New Zealand. Adventure travel seekers are spoilt for choice when they come here but unless you've got a lifetime you won't be able to see it all. This is where we can help, ensuring you get to see and do as much as possible, whether you're here for 2 days or 2 years.
COMPREHENSIVE ROUTES & NETWORKS
OVER 30 TRAVEL ROUTES TO CHOOSE FROM
We have pass options to suit all budgets and timeframes starting at just 1 day and NZD$89. Whatever your needs there'll be travel passes to get you where you want to go and ensure you get to do all thos​e must-do New Zealand activities. Use the interactive map to see exactly where we go and to help you make your decision, or go to our book online page if you already know what you're after. As always we're here to help you plan your New Zealand adventure travel so feel free to contact us or visit us in our Auckland office.
GET OFF THE BUS MORE OFTEN
Some buses have you on the bus more time than off it – more "New Zealand travel" than "New Zealand travel adventure!"
Kiwi Experience is all about showing you an off-the-bus experience and between our overnight stops we have great day stops all along the way. A mixture of stunning locations, historical sites, adrenalin activities, a place to relax, take a walk or swim, or perhaps just a great place to get a feed. If there is accommodation available feel free to stay the night and explore the place even more. We can pick you up again when we drive back through – usually the next day.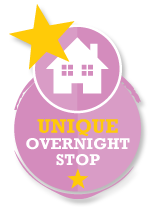 UNIQUE EXPERIENCES OFF THE BEATEN TRACK
The best places aren't always on a map or in a guide book, and sticking to the main travel routes alone is never the best way to discover a country and find adventure. Every Kiwi Experience pass offers a mixture of the big highlights you've heard all about, and amazing hidden places you never thought could exist. We pride ourselves on the fact that you'll do and see things that will make your trip totally unique.
REAL MAORI CULTURE
We offer a real and raw Maori cultural experience – not a seat in a "cultural show". Our Driver Guides will help you understand and experience our heritage right throughout New Zealand.
AVOID THE TOURIST TRAPS
By travelling with Kiwi Experience you'll get instant access to our 19 years of travel experience, and the knowledge that goes with it. We'll show you the best places, and drive straight on past the disappointing ones. As travellers ourselves we know what you're after and plan our trips around the places truly worth your time and hard earned money.
CULTURE, ADVENTURE, SOCIALISING AND SCENERY
All travellers seek different things but at the same time almost always want a balance between New Zealand culture, history, adventure, adrenalin, partying, nature and scenery. All of these things are jam-packed into each and every Kiwi Experience travel pass and it's totally up to you what you want to do. That said, even if you think you hate scenic walks, when we stop the bus for one, you'll definitely want to see what's waiting at the other end! Kiwi Experience gives you the chance to try new things, challenge yourself and truly throw yourself into our culture and country.
FLEXIBLE ADVENTURE TRAVEL
HOP-ON, HOP-OFF
Back in 1989 Kiwi Experience invented the "hop-on, hop-off" bus concept which changed New Zealand adventure travel forever! Passengers were no longer restricted to the same bus, same places and a set itinerary. Instead they could jump on and off the bus wherever they liked, for as long as they liked, and immerse themselves in locations that interested them (not the bus company). Since then many imitators have adopted the same concept proving that it's a fantastic way to travel New Zealand
With Kiwi Experience there's no pressure - you can jump off the bus anywhere along the way and contact us when you're ready to jump back on and see something new. In fact we encourage you to get off along the way for a bit of adventure, a beautiful hike, a weekend skiing, to meet the locals, earn some cash, or perhaps for a lazy week at the beach. It could be one of our overnight stops, one of the more remote day stops, or perhaps you're keen to get even further off the beaten track and go bush.
Our Driver Guides can help you work out where the best spots are plus we provide a number of tools, online and offline, to help you plan your own travel route. With the hop-on, hop-off system, no pressure, a wicked bunch of people, and options everywhere you'll be able to tailor your trip exactly how you want it!
MORE BUSES, MORE STOPS, MORE PICK-UPS – MORE OFTEN!
For the hop-on, hop-off system to work you need to support it with a large travel network right across the country. With a huge fleet, our buses drive through most places every day so you can give us a call in advance and jump back on again when you're ready. Even in winter, when traveller numbers are lower, we'll still pass through every stop at least every second day. The bus driver and passengers may have changed but it's still Kiwi Experience and that's all part of what makes travelling with us unique.
12 MONTHS TO TRAVEL
To help you make the most of the hop-on, hop-off system all of our passes are valid for 12 months. Once you've purchased your pass you have 12 months to start your trip, and then once you've started you have 12 months to complete it. This gives you even more freedom, flexibility and independence especially if you've got plenty of time to travel New Zealand.
SHORTER ROUTES FOR SHORTER STAYS
Not everyone has flexible travel dates and unlimited time which is why we've also catered to travellers who are here for a shorter stay.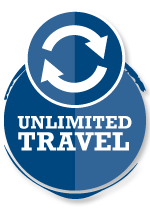 UNLIMITED TRAVEL
On our seven ​New Zealand "start anywhere" passes you can repeat your trip as often as you like within 12 months for free! Unlimited travel means that you repeat your journey again to see something you missed the first time (uncommon on Kiwi Experience) or to do something again that you loved so much. See our terms and conditions for full details.
START ANYWHERE PASSES
Some passes obviously have to start in certain locations but a number of other Kiwi Experience passes allow you to start anywhere around the country (see passes page). Even if you've started off in a remote place you can still buy a Kiwi Experience pass and begin travel from that location and finish there too. To add even more travel flexibility you could also purchase an unlimited travel pass and finish anywhere you like as well!
A BUS SERVICE WITH A MODERN FLEET
A modern bus service is a lot like a modern mobile. When everything's running smoothly you take for granted what it does for you, but as soon as something goes wrong it can ruin your whole experience! Our modern fleet ensurers that you travel super comfy and can see more of the amazing scenery while you are on the coach.
It's also a very green New Zealand bus service. Our bright green buses are New Zealand tourism icons and turn heads wherever they go (which helps when you need to find it in a hurry). We have chosen to lease our buses from a company that is endorsed with an Enviro Silver Qualmark rating. Because they're well maintained, they're greener for the environment.
So what does this all mean for you? Read on…
SAFETY
Our Driver Guides are experts at showing off New Zealand, but their first priority is the safety of their bus and their passengers. This is why we only use European designed and engineered buses with a long history and strong reputation for quality. Before they're put behind the wheel each and every Kiwi Experience Driver Guide must also be put through a rigorous licensing and training programme to ensure the upmost safety of our passengers. We pride ourselves on using a safe and responsible New Zealand bus service.
COMFORT
European coaches also means travelling in unrivalled comfort. Big windows, high viewing seats, arm rests, new fittings, modern sound systems, TV's, DVD players, air conditioning, and plenty of secure storage space for your bags are all included. Smooth suspension, comfy seats, leg room and a quiet engine are also a favourite with passengers after a hard days adventuring. You've got to spend a few hours sitting on the bus so we figure it should add to the experience, not ruin it. It's cool to be on a comfy green bus and the flash exterior will also look great in those travel snaps of the legendary green machine.
ENVIRONMENT
Using modern vehicles also means lower emissions and they are regularly emission tested to identify any potential trouble makers. This is done through VTNZ – New Zealand's leading vehicle testing company. It helps too that the buses we use are more full more often meaning less carbon emissions per passenger. Our Driver Guides love our country so you'll also see them ensuring all rubbish onboard is disposed of correctly and recycled wherever possible.
THE BEST VEHICLE FOR THE JOB
Most of the vehicles we use are either European Scania or Volvo buses which are ideally suited to New Zealand conditions. We don't always use the big coaches though – sometimes it makes sense to use a smaller vehicle more suitable for the journey. A 12 or 19 seater shuttle to get into those remote New Zealand places. In addition to giving you a more comfortable trip, using smaller vehicles for smaller groups is also better for the environment.
REGULAR SERVICING
Bus service yards in both the North Island and South Island ensure that the buses are kept humming and looking good all year round. This also helps ensure a smooth journey, good interior comfort and a sexier looking machine.
ON BUS ATMOSPHERE
And finally - between every great activity and place is a great time to be had on the bus. Your Driver Guide will give commentary at the right times, have the heater or air con pumping, a DVD playing if you want it, and like a seasoned DJ will have the music mix and sound just right. There's always plenty going on too with laughs, games, and yarns being told. All of this contributes to a great on the bus atmosphere and adds to the amazing journey.