We may be biased but we think New Zealand truly is the best country in the world! Why? Because we have it all! You will not find a more beautiful and relaxed place to enjoy the first sunrise, stand in awe of incredible scenery or go on a magical hunt for hobbits! The Bay of Islands is situated at the top of the stunning North Island. This region basks in sunshine almost all year round and is home to some of the greatest walks that New Zealand has to offer! From short walks you can seek out solo, to all-day guided walks and a couple of serious hikes, these are our top picks for the best walks and hikes in the Bay of Islands.
What you need to know before you go
Best times to visit
Like anywhere, it's always best to enjoy your walks along the beautiful tracks when the sun is out and the air is crisp. The best time of year to take advantage of all the activities to do in the Bay of Islands is during spring, summer and the beginning of autumn, especially if you want to hit the trails, so any time from September, right through to Aprilis ideal.
What to bring
Packing the right gear for your walk is important. Making sure that you have all the necessities you need before you go is a must. While most of the walks on this list won't require heavy-duty hiking gear, we recommend you always bring the following:
Comfortable, sturdy walking shoes
A light wind-proof and waterproof jacket (you never know in NZ when the rain will come out to say hi)
A good water bottle and some snacks for the road
A sun hat for protection from those rays
A high SPF sunscreen, even on cloudy or overcast days. We are all about the 'slip, slop, slap' around here, to make sure you are staying safe in the elements.
Looking after nature
We are also passionate about looking after our environment. So, please make sure you never leave any rubbish on the trials – always take it with you, and only leave your footprints behind. Please also look after the beautiful flora and fauna that you will admire on your way. We always appreciate it when people look with their eyes and snap lots of pictures, but please leave plants and nature to do its thing. It's prohibited to light fires around a majority of the countries walking tracks, so you can leave your flint and fire-making skills at home.
GETTING THERE
Getting to the beautiful Bay of Islands to explore this paradise is easy with Kiwi Experience. Grab our Bay of Islands Hop-On Hop-Off Bus Pass and make your way from Auckland to Paihia. Get there and back in a couple of days if you're short on time, or add it to one of our longer Hop-On Hop-Off passes and create your own custom itinerary. The Bay of Islands is also a favourite stop on a handful of our longer North Island and South Island tours including the Fat Kiwi, Kitchen Sink, Zephyr, Jandal, Top & Tail, Back Yard, Fush'N'Chups, Super Funky, and of course the Whole Kit & Caboodle! With so many great options to choose from, why wouldn't you jump on board with us and come and check out some amazing New Zealand sights and attractions?
Paihia View Track
Duration: 1.5 km / 30 minutes
Difficulty: Easy
This beautiful walk, also known as the Pahia School Road Track, is the perfect way to kick off your day in the Bay of Islands. Located less than 1km from Paihia's township, enjoy a brisk walk through some native bush and trees that provide some much needed shade along the way, especially if you're attempting this walk in the warmer months. Once you get to the top, you won't be disappointed. Look out over the bays to Russell, Waitangi, then right over to Cape Brett and Piripiri. Breath deep and get excited about your day of adventure ahead before heading back to town and hunting down your morning coffee.
PAIHIA OPUA COASTAL WALKWAY
Duration: 5.8km (approx.) / 3 hours one way
Difficulty: Easy
This stunning coastline walk takes you from central Paihia through to Opua. You will be walking along some of the coastline which can be a challenge when it is high-tide so make sure you take note of the tide changes. Otherwise, you can easily walk alongside the road for parts and then carry on. The track is well used and has markings throughout so it is very easy to follow. Along the way, you will have a great view of the Veronica Channel. This walk can be done on its own or you can do this as part of the full circle day walk, which is also very popular with locals and guests.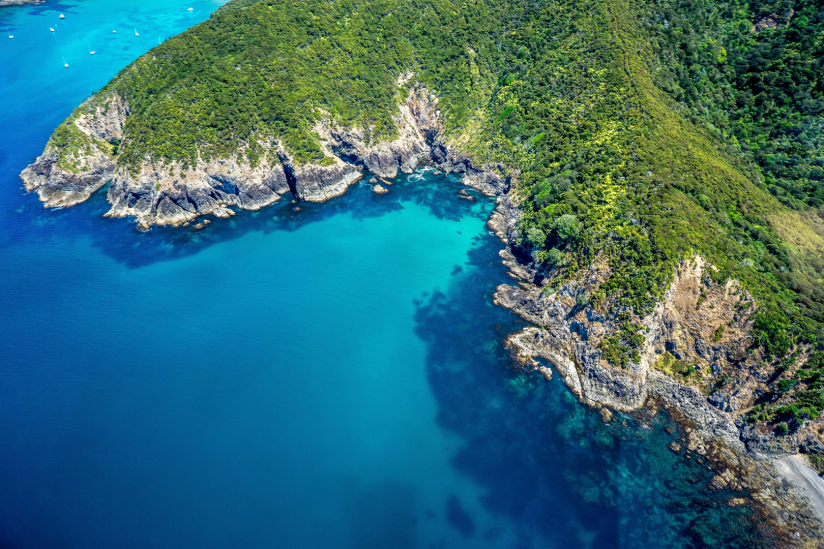 BAY OF ISLANDS FULL CIRCLE DAY WALK
Duration: 17km / 6 hours
Difficulty: moderate – some fitness is required
This walk has it all if you're looking to experience the stunning coastlines of the bay. The walk can be broken into two parts; Paihia to Opua and Okiato to Russell. Walk in either direction and catch a ferry between Opua and Okiato. The scenery throughout this walk, along with the ferry ride, is on point. You will see a range of wildlife and might even spot the odd dolphin if you're lucky! The terrain of this walk also varies from sandy beaches to the sealed road, with a slight hilly hike thrown in, so some fitness level would be an advantage.
Again, because this walk is split in two, you can just choose to do the Paihia to Opua walk which is an easy walk and approximately 2 hours long. You can stop at the general store for a quick refreshment, then jump on the ferry to carry on this magnificent walk across to Okiato and Russell. It's definitely worth the trip!
PUKETI FOREST WALK
Duration: 1.6km / 1 hour
Difficulty: Easy
This forest is just incredible. If peace and tranquillity are what you are after, matched with a short and easy walk, then this one's for you. The Puketi Forest is home to some beautiful and native birds who will sing out to you along the way. You can also learn a lot more about the native plants that live within the forest, as you will find small signs noting the names and types of plants along the trail. Further down the trail near the end is a great viewing platform where you will be surrounded by New Zealand's own huge native kauri trees. Breathe it all in and enjoy the serenity.
URUPUKAPUKA ISLAND ARCHEOLOGICAL WALK
Duration: 7.3km / 5 hours
Difficulty: Easy
Follow this amazing track that leads you in a clockwise direction around the outer edge of the island and immerse yourself in some archeological history and stunning views at the same time. All walks on the island start and finish at Otehei Bay, which is a picturesque ferry ride from Paihia. We recommend packing your swimwear and lunch for the day so you can stop off at one of the little beaches along the way for a casual picnic or a quick dip on a stunning day.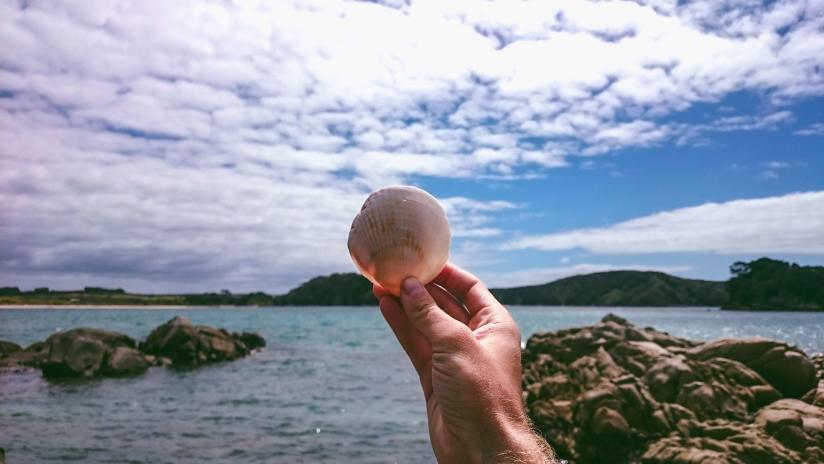 FLAGSTAFF HILL WALK
Duration: 2.5km loop / 30 minutes
Difficulty: Easy
If you are seeking unbelievable 360 views, then this hilltop walk needs to go to the top of your list! The Flagstaff hill track is a historical site, made famous by a conflict between British colonists and indigenous Maori tribes in which the British flew the Union Jack flag here in 1840, only to have it cut down in protest four times by Maori tribes before 1845. Read about the fascinating local history before you hit the trail and be sure to visit the Flagstaff Hill Historic Reserve. Along the trail, you might come across some friendly weka, which is a New Zealand native bird. Be careful if you have any food with you, as these cheeky weka appear to be able to sniff out any edible goods on your person! They are harmless and very friendly. Part of this track is on private ground so please respect the rules accordingly such as no dogs are allowed, as well as keeping on the track that is laid out for walkers.
HARURU FALLS WALK
Duration: 6km / 2.5 hours
Difficulty: Easy
New Zealand has many spectacular waterfalls, and this local gem is no exception. The Haruru Falls is a popular spot for locals and tourists to stop off for a picnic and a scenic photo or 10. The actual walk itself is situated across from the Waitangi Treaty Grounds so there is plenty of parking. The walk goes along the Waitangi Golf Course then turns into a type of boardwalk. Enjoy walking through a lush, ancient forest that has been growing there long before us. Discover the mature mangrove trees which can only be found in this region of New Zealand. Follow the trail along the riverside until you get to the falls, which you'll no doubt hear roaring a while before you see them.
THE CAPE BRETT TRACK
Duration: 33km / 8 hours
Difficulty: Advanced
If you're looking for more of a challenge this walk is the one for you. Known for the steep terrain and cliff drop-offs just to the side of the track, The Cape Brett Track is best for experienced hikers with the correct gear and confidence. The native bush that surrounds you for this walk is like no other. You will be walking the entire length of Cape Brett and your adventure will end at the stunning lighthouse. Alternatively, you can walk another path which takes you directly to Deep Water Cove, where you can enjoy a refreshing swim before taking the journey back. The track is drenched in Maori history and pā sites can be seen from various locations throughout the walk.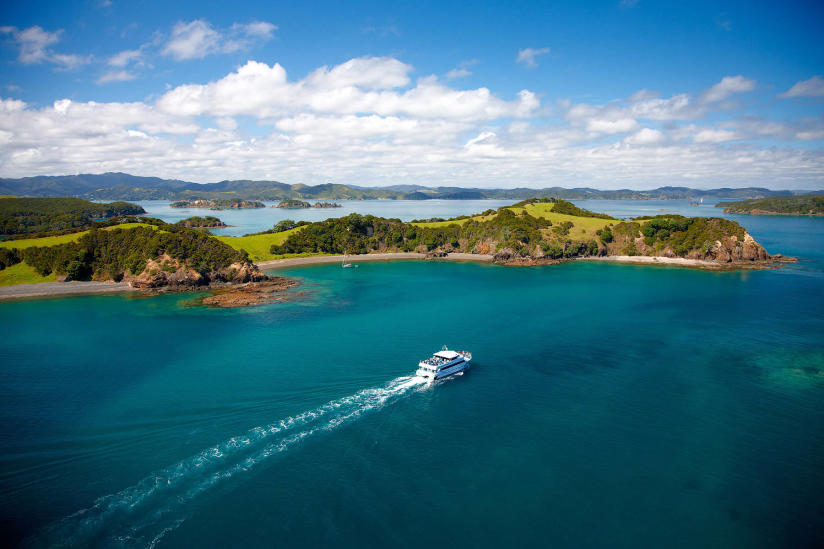 KERIKERI RIVER TRACK AND RAINBOW FALLS
Duration: 3.5km / 1.5 hours
Difficulty: Easy
This walk along the beautiful Kerikeri River Track is definitely one to add to your to-do list. There is a lot of history along this walk including the Rainbow Falls, which cascade over volcanic rock. The walk is close to the historical hydro station which operated between 1930-1967 and you can still walk through the remains of the building. The track is saturated with native fauna such as totara and kauri trees. There are viewing platforms along the walk and at the base of the waterfall is a swimming hole. Venturing around the river, you will spot different places to stop and explore. There is a small pod of pools known as the Fairy Pools that you can take a dip in too.
VISIT THE BAY OF ISLANDS!
The Bay of Islands is full of scenic glory that you don't want to miss. Plan to jump off and spend some time here, chasing waterfalls, falling from 16,000 feet or diving in the clear blue water or check out the other top things to do in the Bay of Islands. Ready to get to this paradise and get exploring? Grab your bag and pick up a Kiwi Experience tour pass now!