Kiwi Experience is proud to have won the 2016 Mega Efficiency Impact Award at the NZI Sustainable Business Network Awards.
This award is special to us because it acknowledges our "green not mean" philosophy – something very close to our heart. Being proud New Zealanders who have the honour of sharing this slice of paradise with travellers, we are focused on protecting the environment for generations to come.
As New Zealand's original bus adventure company, we are committed to protecting the environment through a sustainable growth strategy. We take thousands of young travellers around the country each year and recognise the need to address a sustainable tourism future for both the environment and the communities we visit.
Many of the towns we visit are small and the arrival of a Kiwi Experience bus greatly increases the town's population. We want to ensure that we give back to the communities we visit and leave nothing but footprints on the beaches and places we visit.
Kiwi Experience provides a number of ways for passengers to take part in community projects. Kiwi Experience also donates $2 for every passenger who visits Kiwi Encounter, New Zealand's largest Kiwi conservation centre. Passengers can visit Kiwi Encounter in Rotorua whilst on board.
Whilst travelling with Kiwi Experience passengers are encouraged to help keep New Zealand beautiful – little things like recycling coffee cups, reducing the use of plastic bags and not littering can help greatly!
All of our Driver Guides are SAFED trained to create a habit of fuel efficiency and safer driving. Your Driver Guide can assist with opportunities for you to participate as you travel.
In response to increased demand for accommodation in New Zealand over summer, Kiwi Experience installed eco-friendly glamping tents at key sites. Ask your Driver Guide about how you can experience glamping as you travel.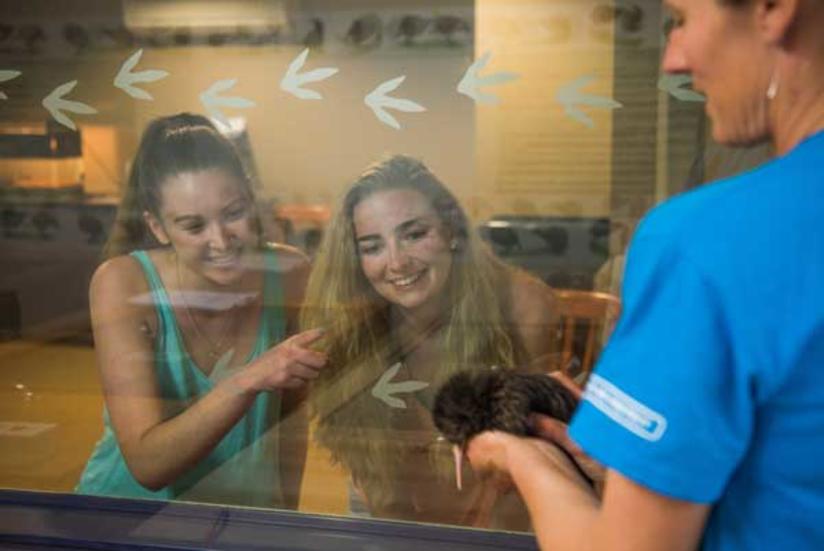 Ready to book your own Kiwi Experience with NZ's award-winning, original backpacker bus network? Check out our latest specials here!