When travelling with Kiwi Experience there are experiences to suit all budgets and appetites for adventure and there are heaps of free activities to do along the way.
We know that (unfortunately) money doesn't grow on trees. To help you save that hard earned cash for the uniquely 'kiwi' thrills and spills, we've created a list of simple tips to save money while you're travelling New Zealand.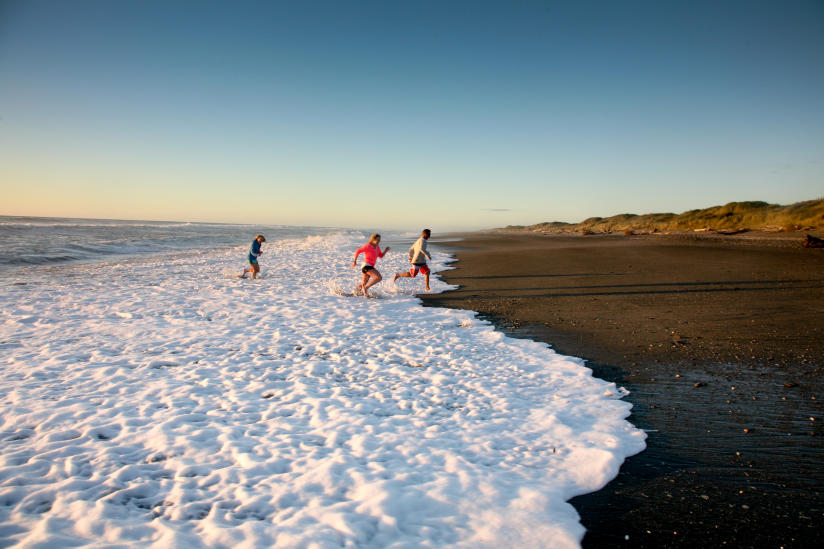 GET CRAFTY IN THE KITCHEN
Not everyone was born to be a chef, but anyone can make eggs on toast, noodles or a sandwich. Believe us: cooking your own meal the majority of the time, instead of going out for dinner every night is the way to go for those who are travelling on a budget. You can make your meal for as little as $5NZD from the local supermarket chains and the Kiwi Bus will provide plenty of stops to get that supermaket shop in. If cooking is not your jam, you can order $5 pizzas from Dominos, fish and chips or enjoy weekly's deals, like Mexicali on Mondays selling Margaritas for 5 bucks (Oops! Is margarita a food?).
BE PREPARED
It's a simple rule: the more you learn about where you're going, the more you can avoid unpleasant surprises. The Kiwi Experience Driver Guides are the best people to chat to for insider tips in each town. They know our country like the back of their hand and are always happy to help you plan your trip. It's a good idea to have MapsMe (offline navigation) and Google Maps downloaded on your phone - they can help you out to find your way back home, especially after a Pub Crawl in Queenstown.
HOSTEL DISCOUNTS AND A FREE BREKKIE
Budget travellers tend to go with the cheapest accommodation option without thinking twice - that's ok! There are so many things to see and do in each town that you won't be spending much time in your hostel room anyway. However, there are some points to keep in mind before taking off your backpack: does the hostel have a kitchen area? Internet? Lockers? Most importantly, do they offer free breakfast (of course)? Kiwi Experience is consious of the needs of our passengers and provide guaranteed accommodation at the best spots throughout the country.
STAYING CONNECTED TO THE INTERNET
New Zealand Wi-fi and phone data can be expensive. Besides hostels, restaurants and coffee shops, you can find free access to the internet in a few shopping centres and local libraries - mostly in big cities such as Auckland and Wellington. If you prefer to have access to the internet more often to share your unforgettable memories with the world, the most effective way is to grab yourself a sim card. The major network companies in New Zealand all provide different data plans for your needs. There is also limited wifi available aboard the majority of the big green bus so you can stay in touch with all your friends and family back home.
LOOK OUT FOR FREEBIES
You can go for a walk in Mount Eden (a volcano located in Auckland's heart), chill out in Whangarei Falls on your way to the Bay of Islands or dig a hole at Hot Water Beach – without even looking at your wallet. Don't miss Te Papa in Wellington, New Zealand's national museum if you want to learn more about New Zealand history and Maori Culture.