Heading to New Zealand for an adventure of a lifetime? We're excited to host you in our little corner of the world. There's so much to see and do in this little paradise that we don't blame you if you want to take your time here and live like a Kiwi for a while.
If you wanna make like Rhianna and 'werk werk werk' while you're backpacking around New Zealand, you're in luck! Whether you want to work a little or a lot while you're travelling, these are some of the most popular jobs for backpackers in New Zealand.
Before you apply for that killer job…
There are a couple of things you need to know. Firstly, if you plan on working while you travel, you will need to obtain a Working Holiday Visa. These are available to young people, usually aged between 18 and 30 (or 35 in some countries) and let you travel and work in New Zealand for up to 12 months. If you're from the UK you can stay and travel in NZ for up two years and work for 12 months in total, while Canadians can stay and work here for up to 24 months - you lucky things! Working holiday visa schemes vary a little by country, you can check out all the details and check your eligibility with New Zealand Immigration. Once you've obtained your visa, pack your bags, polish up your CV and head on over and begin your working holiday!
1. Restaurant & Bar jobs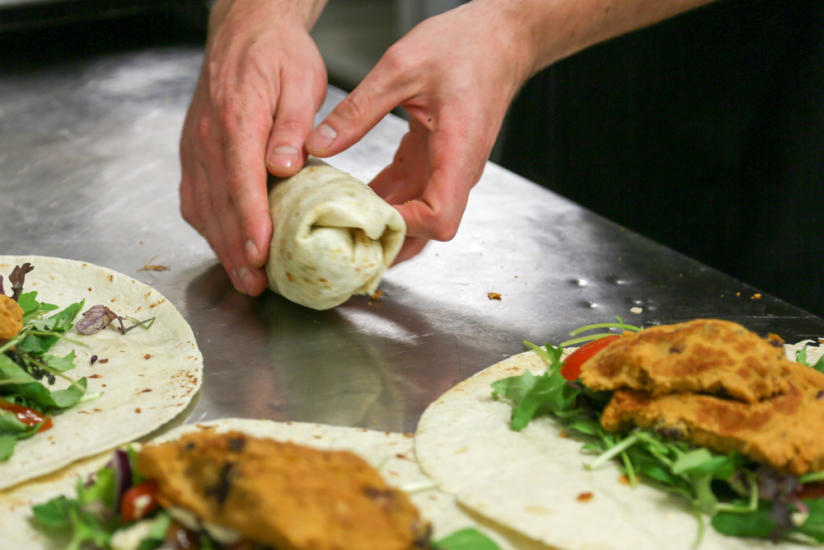 Cooking, waiting tables or bartending in New Zealand is a lot of fun! Locals are incredibly friendly and tourists are here to have a good time. If you want to meet people and mingle with the Kiwis, this is the job for you! New Zealand hospitality jobs aren't based on earning tips, you'll be paid at least the government minimum wage. If you happen to have a food and beverage qualification or experience making a good coffee, this will go a long way in getting the best hospo gigs while you're here.
There is not really a season for this type of job aside from the obvious pre-summer hiring period (October-November) but due to a high turnover, this type of job is always in demand. If you are looking to work in hospitality over the winter season, head to the ski resorts around April to May to secure a job.
Many employers will require you to commit for a few months, especially in more popular destinations like Auckland, Wellington or Queenstown.
2. Hostel & Hotel jobs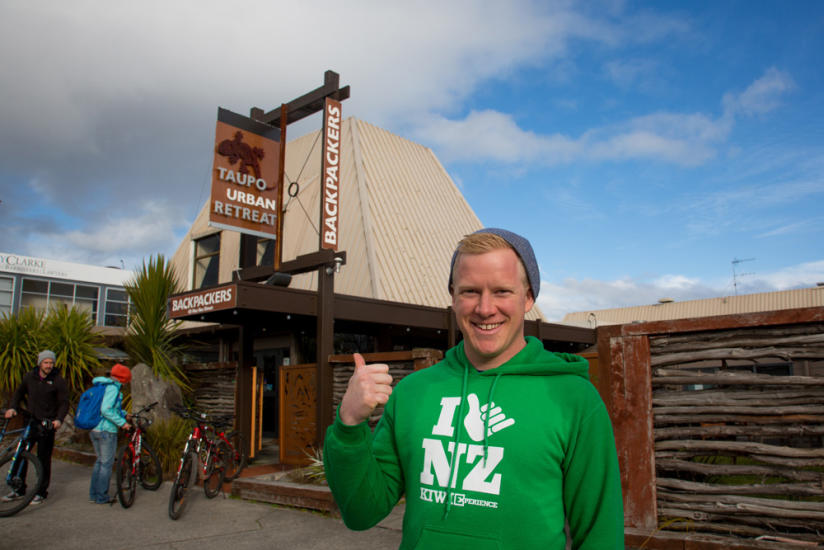 Another industry that is always in need, the accommodation industry will always be a safe bet for backpacker jobs in New Zealand. In hostels, you are most likely to work only a few short hours per day in exchange for free accommodation, while in a hotel you will have full shifts for a wage. From cleaning to reception, hotels and hostels have jobs for any backpackers willing to work hard. A great thing about working in a hostel or hotel is that you will get the best insight into the town or region as you'll work closely with every activity provider in the area. If you are lucky, you may even bag a few free trips or activities!
Accommodation providers nationwide will be busy from November to April and in the ski field towns from June to late September.
3. Au Pair & Nanny jobs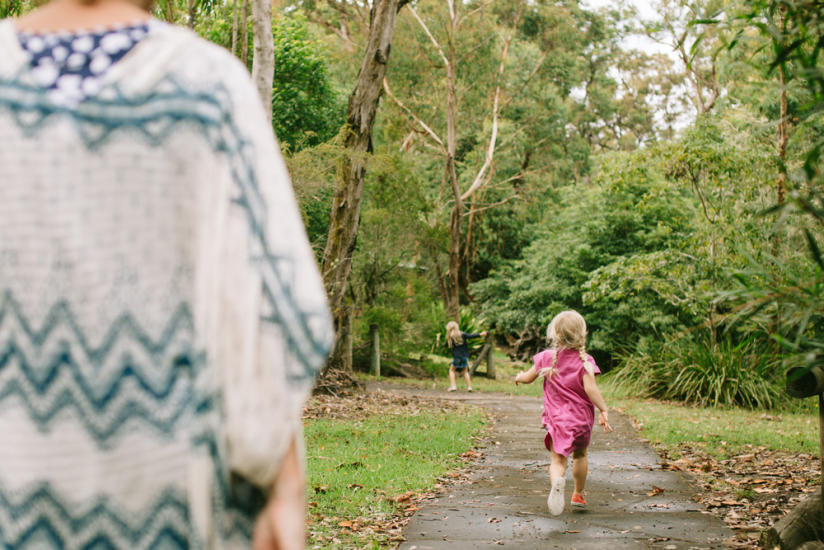 Accommodation, check! Food, check! Car, check! Extra cash, check! Being an au pair in New Zealand has almost all the advantages that working holidaymakers would want, if you get along with kids of course!
Most, if not all the families that will take you on board will provide accommodation and even a car for you to drive around. You will be in charge of 1 to 3 kids and slowly become part of the family. This job is usually reserved for females but more and more families every year are warming up to the idea of having a male au pair, especially if he brings any kind of childcare experience to the table. Speaking another language is a bonus here as parents are often looking for their kids to learn a few phrases from international travellers.
The peak season for au pair coincides with the school holidays (April to November) when parents are still at work and kids are stuck at home. Keep in mind that most families will require a long commitment (4 to 5 months on average) and ideally a full international drivers licence.
4. Construction & Trade jobs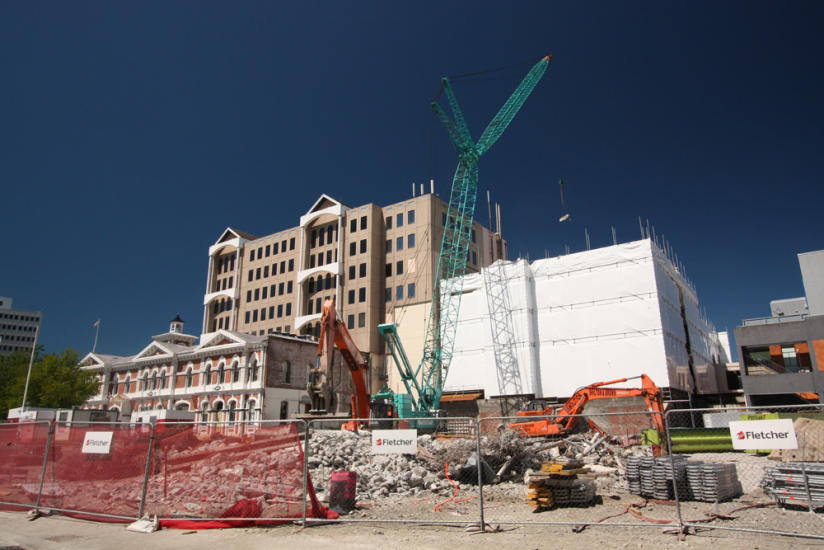 "Build" up your CV by working in your field during your gap year. Anybody with a trade qualification or experience will find landing a job in New Zealand's biggest cities is a piece of cake! Make sure to have your degree or certificate officially translated as any trade job will require it. For those with no qualifications, if you are able-bodied, hard-working and open-minded, you will be a great asset to any trade companies looking to take on general labourers.
5. WWOOF jobs
The concept of "WWOOFing" is to work in exchange for food and accommodation. In most cases the deal will be to work 4hours/day, 5 days/week in exchange for food and accommodation for the whole week. We've heard about all types of jobs being done while WWOOFIng, from the classic gardening and wood chopping to the fun island-sitting, ice cream-scooping or even sheep herding. This is the best way to really discover what New Zealand is all about. You will integrate with a Kiwi family, be treated as part of it, and take part in any aspect of their lives.
Looking for a WWOOFing job will require you to purchase a membership with a WWOOFing organisation but the small fee is well worth it considering that you will be truly living like a local while saving money at the same time. What a deal!
It is worth mentioning that hosts are getting swamped with volunteers during summer, so plan a few weeks ahead to be sure to land the WWOOF of your dreams.
6. Charity & Fundraising jobs
If you have the gift of gab and a heart of gold, do not wait to join one of the charities that employ fundraisers to recruit donors. You will get to travel between New Zealand's biggest cities and spend your days talking about a great cause while earning a bit of cash to keep your adventure going.
On another hand, if convincing people to commit to a good cause is not your forte, every charity in the country needs a helping hand. Do Good Jobs is one of the many places you can look for jobs at non-for-profit organisations and social enterprises. If you are joining one that is all about protecting New Zealand's nature, you may even spend most of your days outdoors getting close to our unique wildlife, for instance.
While on the subject, the DOC (Department Of Conservation) is always looking for volunteers to protect New Zealand's jewels: the national parks. Visit the DOC website to get involved.
7. Retail jobs
Learn stock management, cash handling and customer service at the same time. The retail industry is a well-oiled machine teaching young workers skills for life. When joining a team you will receive full training and be given early responsibilities even without prior experience. It also builds confidence and social skills. Retail is a great thing to add to a CV as it teaches transferable skills that can be used in almost every other industry.
Every shop has tight teams that look after one another. As part of this team, you will get to socialise with them after work and really take part in the lives of both Kiwi and international coworkers.
Locate the shopping areas in the city that you are staying in to know where to start your retail job search.
8. Gardening & Landscaping jobs
Work out and tan at the same time! It could be on a farm, it could be part of a WWOOFing, or it could be as an employee: landscaping and gardening jobs take many forms in New Zealand. As New Zealand's landscapes are stunning, Kiwis want their many parks and gardens to look stunning too.
Most cities employ contractors to maintain their parks and those contractors are always in need of labour, as our green country as more parks that you can count.
The good thing about this kind of job is that no experience is needed. If you have a great can-do attitude and are not afraid of hard work, then you will be rewarded with well above minimum wage pay and a chance to spend most of your time outside.
9. Ski Field jobs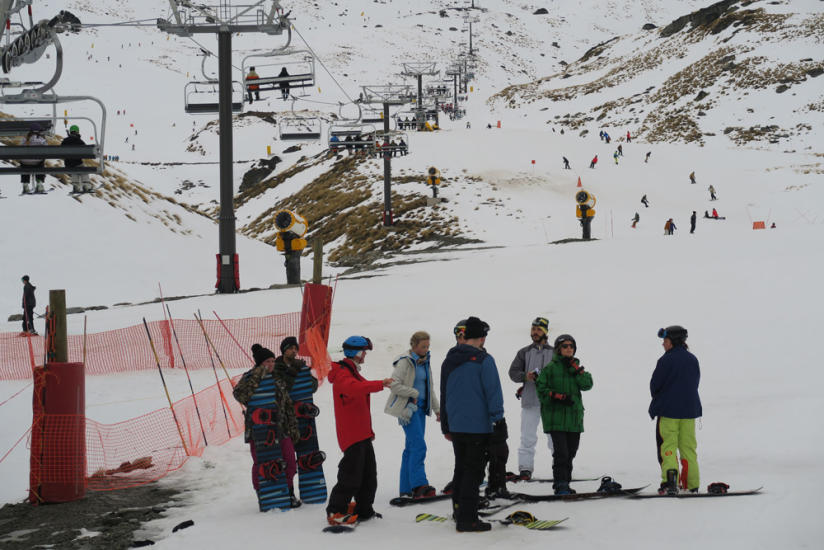 Landing one of those is like finding the Holy Grail for a job seeking backpacker. Working in a ski field usually means accommodation is provided at a discounted price, daily healthy meals are served free of charge, you can get free or massively discounted season lift pass, and a whole lot of other advantages. It also means that you will be able to make the most of our world-class ski fields.
Some jobs are obviously reserved for those with experience like ski instructors or the emergency service. But the operations of a ski field require a wide range of workers, cooks, waiters, lift operators, drivers, cleaners, porters, etc. which suits most backpackers in New Zealand. For ski season jobs in New Zealand check out vacancies at the most popular resort on Backpacker board.
Due to the high demand, ski fields will require you to commit for the season and to apply very early, usually from mid-April to the end of May for a start in Mid-June.
10. Picking jobs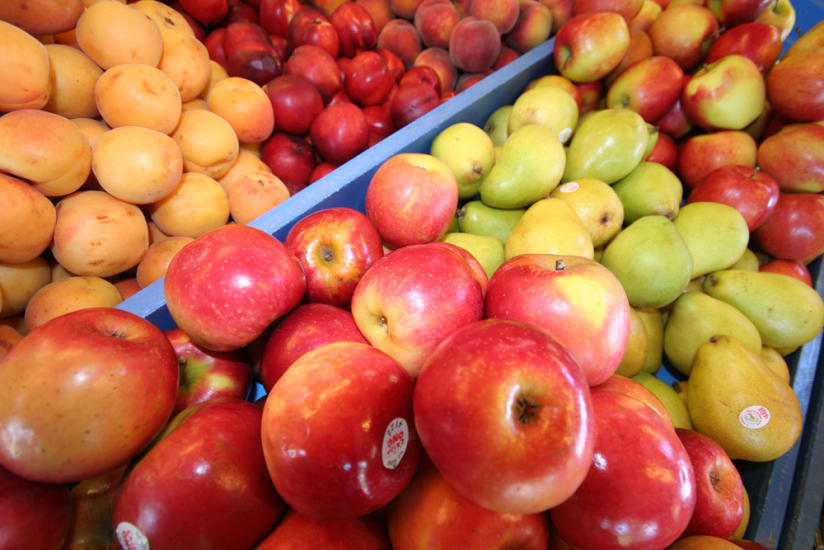 Probably the most common backpacker job, picking or working at a packhouse is where you will have the most fun working as a team. In a packhouse or in the fields, the camaraderie will make the hard labour a non-issue. As picking is often paid per piece, those that work harder than average will be able to make a very good wage.
The picking jobs are obviously very seasonal, with jobs all year round in different areas of the country. From fruit picking, plant thinning, maintenance and vineyard work, opportunities are ripe for the picking (pun intended) up and down the country. The peak season for picking jobs in New Zealand is summer to autumn (December to April). Because employers spend time and energy training new staff to the use of their machinery, they will usually require a month commitment on farms and twice more in packhouses.
To find picking jobs, check your hostel job board or contact working hostels that place their guests in local farms.