Choose the best NZ SIM Card and stay connected during your travels
You probably have heard a similar story before: a backpacker who came back home and found a giant phone bill waiting for him. Fact is that no one wants to be that poor guy (literally). But at the same time, if you are travelling through a country as beautiful as New Zealand, you need to get your photos online to give your friends a taste of a Kiwi Experience.
So, you see yourself facing a dilemma when here comes the story's hero in the form of a big green bus… Ok, I will stop. All I am trying to do is introduce you to the main Kiwi phone companies, because with their offers and our "stay connected tips" you will get your phone working, save money and keep your stress level low-as while travelling in New Zealand.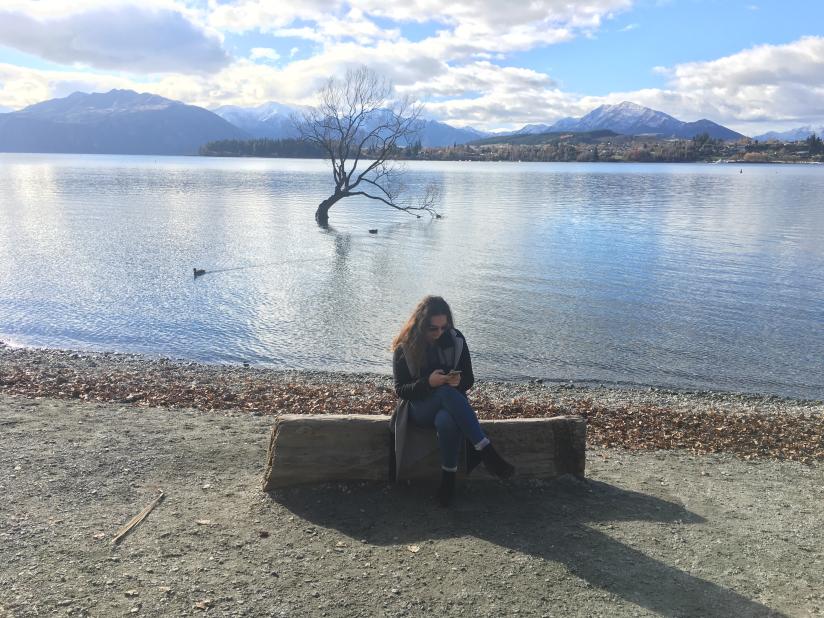 Set your phone free
Have you checked if your phone is unlocked? An unlocked phone can be used anywhere you point on the World Map (Yep! New Zealand is on the World Map too) then you only need to replace the SIM Card with a local one as you travel. If you are not 101% sure, ask your cell company - just in case, ey?
Dodge that bullet
Amazon, Apple, Google and Outlook have (damn good) security systems when you are connecting from a different country. It happens (all the time) with first-time and experienced travellers so to avoid being locked out of your accounts, set up security questions instead of relying on your phone number. You won't forget your first pet's name.
Same-same, but different
Unlocked phone and accounts? Check. Now you need to grab yourself a Kiwi SIM Card (up to $5 NZD) and choose a plan. Normally, a $25 to $32 NZD prepaid plan will give you about 3GB in Data, at least 200 minutes in calls (national and international) and texts. Depending on your combo your credits can last from a week up to a year.
Follow the Free WiFi
Doesn't matter if have the "super-hyper-mega-unlimited" data phone plan, we still recommend using WiFi whenever you can. You'll find free internet in the Kiwi big city centres, like Auckland (@AucklandWifi@Tomizone) and Wellington (@cbdfree). Also, public libraries, I-Site Centres, museums (Te Papa in Welly) and train stations (Britomart in Auckland) will get you a good connection.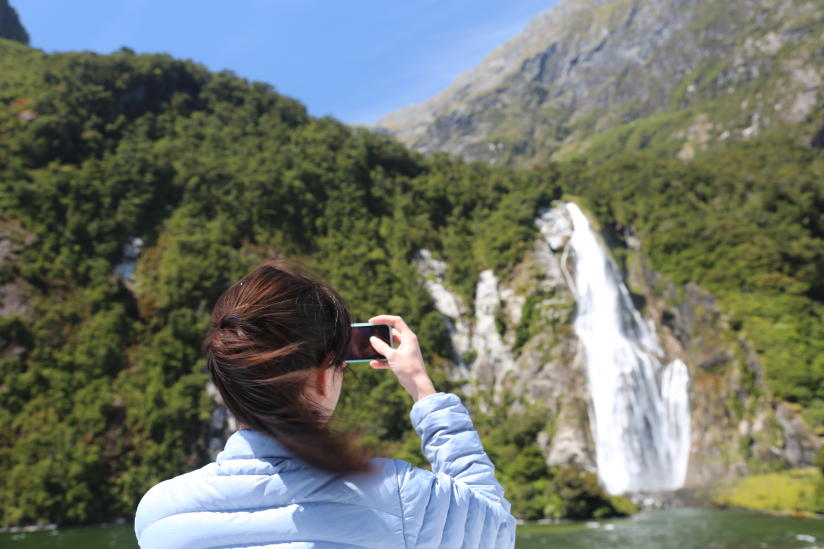 Giant battle
The four major Kiwi cell phone networks are 2Degrees, Vodafone, Spark and Skinny. Here is a quick comparison between then to make your life easier:
2Degrees is our "fav" with their low standard calling and texting rates, great Data deals (10GB for $49 NZD) and some of their combos last for up to a year. Visit our Kiwi Experience office to grab your free SIM.
You can get a free traveller SIM Card from Nomads and Base Backpackers in Auckland. Their NZ Travel SIM Card packs start from $29 NZD and includes texts, national and international calls to selected countries like the UK, Japan and Germany. What might stop you from wearing the Vodaphone Team shirt is the difficulty in getting a SIM Card – you will have to visit their official store or order online.
You can get a SIM Card for $5 NZD from most supermarkets or you can it order online then choose a Spark store to pick it up from – this includes Auckland and Christchurch Airports. The $29 NZD combo is valid for one month and the $49 or $99 plans are for two months. Some of the plans also include 1 GB per day at more than 1000 hot spots around the country – look for the phone booths.
Sparks baby brother, Skinny offers monthly or weekly prepaid combos ($4 - $45). If you run out of juice, you can easily Add-On credit using the website to get you through. You can get a SIM Card for $2 from supermarkets, gas stations and many other stores around the country.