Travelling with Kiwi Experience allows you to explore New Zealand and experience unique moments which can see you grow and evolve in ways you could never have imagined.
Be that through facing your fears when jumping out of a plane at 15000ft, being in awe of an insanely beautiful vista after a gruelling climb to the top of a mountain, or simply by sharing a beer and a joke with a new best friend – these moments can change your life forever.
Recently our mate Greta aka @stolensunshine travelled with Kiwi Experience; read on to find out about the moments which stuck with her.
Turning a Dream into Reality
Greta, a passionate explorer and photographer, had always dreamed of visiting New Zealand to capture the out-of-this-world landscapes she'd longed to see having been inspired by fellow photographers she'd stumbled upon whilst sat at home in her native Germany.
The variation that NZ offers means it can be a little overwhelming in planning where to go, and what to experience, therefore a travel partner that offered her the flexibility, freedom and local 'insider' knowledge was essential in helping her meet her defining moments.
When visiting a new country the best thing you can do is get out of your comfort zone and be open to new experiences. For Greta, this meant taking on the challenging 5hr Black Abyss tour through the Waitomo Glow Worm Caves with 5 other thrill-seeking strangers. Greta soon found that there's nothing quite like abseiling, zip lining, river rafting and climbing up bellowing waterfalls to make you feel humbled by nature.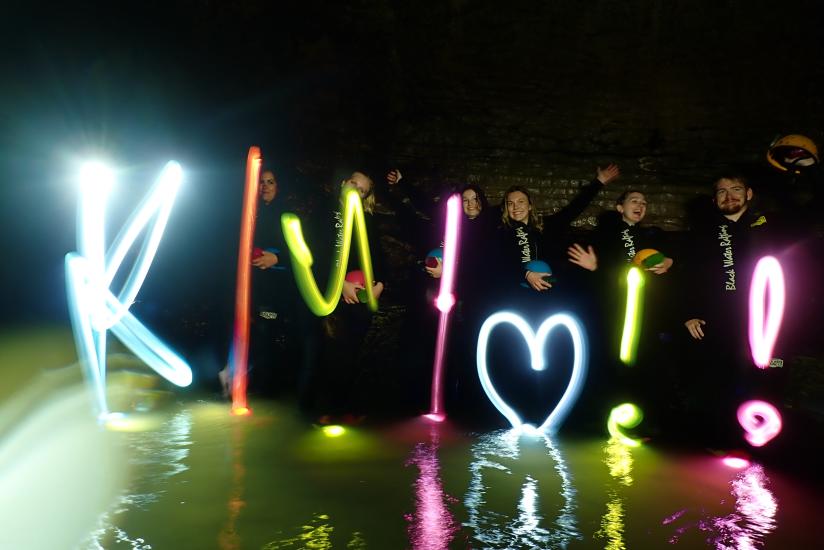 Do the Mahi, get the rewards
You know the image you get in your head of how you expect a place to look? Well, Greta found that New Zealand had an even more variety of landscapes than she ever imagined. Mountains, lakes, insane beach and glaciers; Kiwi Experience delivered surprises each day. The best (and least welcoming?!) surprise was learning she had to wake up at 4:30 am (yes, you read that right!) to hike through the Tongariro National Park. A gruelling, yet hugely rewarding hike which pushed Greta to her physical limits, but rewarded her with spectacular volcanic vistas and the immaculate photographs of the Emerald Lakes.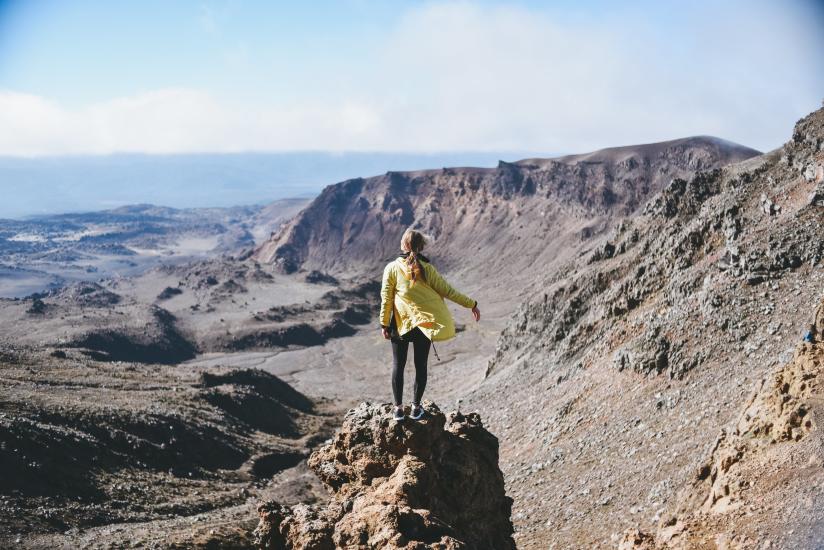 Moments that move you
There isn't a feeling comparable to sitting on the edge of a plane when you know that you are going to jump off it in the next couple of seconds. The team at Skydive Taupo are pioneers within the skydiving world and Greta had a blast with them on a sunny March afternoon. Moments of laughter, swung to moments of personal contemplation as the plane climbed to 15,000 feet ready for the defining moment where Greta leapt out of the plane. It really is an indescribable feeling of liberation and one that Greta won't forget anytime soon!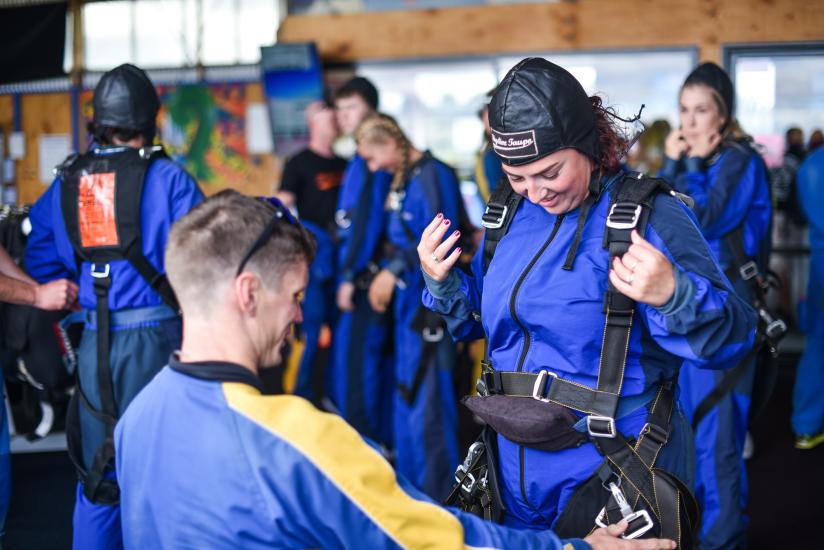 Living your best life
One of the best things about New Zealand is that there is still plenty of untouched naturally beautiful landscapes that are not easily accessible. It is in these spots where there is no one else around that it is truly exhilarating to take a moment to enjoy the serenity. For Greta, horse-riding in River Valley provided the perfect backdrop to relive her childhood. Riding through the backcountry mountains and rivers with the morning sun glimpsing through was the perfect way to appreciate New Zealand's charm.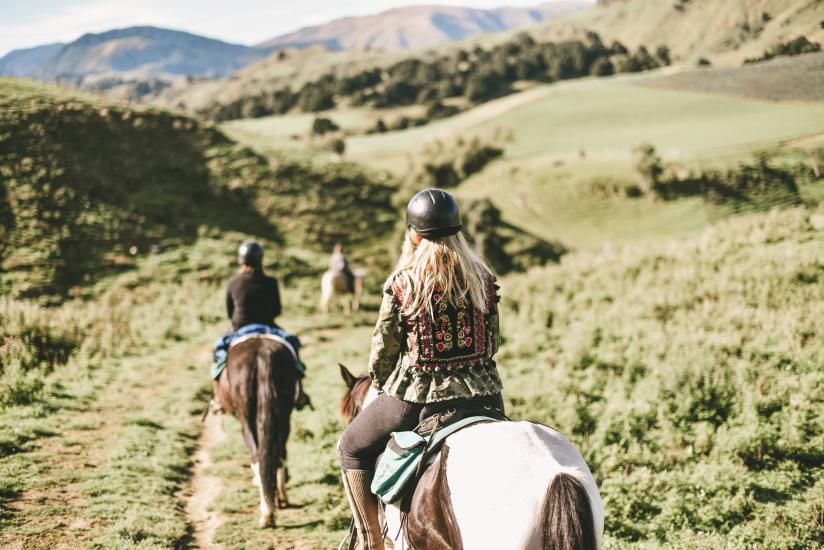 Read more about how New Zealand and Kiwi Experience stole Greta's heart and nourished her mind over on her blog.