LOOKING FOR SOMETHING EXTRA SPECIAL TO IMPRESS YOUR LOVED ONE THIS VALENTINE'S DAY? TAKE A LOOK AT OUR MOST LOVED DESTINATIONS AND BE INSPIRED TO #EMBRACETHE UNEXPECTED.
Hot Water Beach
The Coromandel Peninsula holds the heart of many Kiwis. From the beautiful white sand beaches and stunning blue water to forest tracks and freshwater swimming holes this really is one of New Zealand's (not so hidden) gems. Rated as one of the world's most renowned beaches; hot water flows up from deep below the earth onto the sand and during low tide, you can create your very own spa pool to share with a loved one. Whilst you're in the area, check out Cathedral Cove. This Insta-perfect location can be reached either via a two-hour return loop track which winds through the native forest or kayak along the rugged volcanic coastline for a whole new perspective.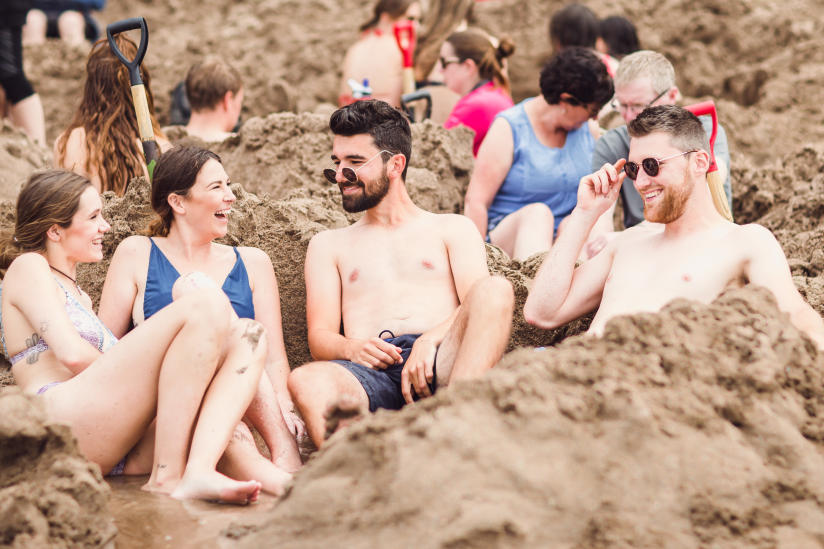 Waitomo Caves
Home to native New Zealand glowworms, the caves at Waitomo are one of New Zealand's the most visited attractions. There is something really quite magical (and romantic...) about travelling through a dark cave, while the walls sparkle all around you. Take a stroll through the caves with your loved one, overcome fears together and abseil down a tunnel, or float along the underground stream while you serenade that special someone – it really is the most fun you can have in the dark. *wink*
Rotorua
Don't let the smell put you off, Rotorua is a geothermal wonderland. Check out Te Puia for the largest active geyser in the southern hemisphere. You can't miss it, the Geyser shoots up to 30m high twice an hour. Its sheer size is enough to leave you in awe. For something more low key (and slightly more romantic), the Redwood Forest makes a great backdrop for showing that special someone how much you care. Hire some mountain bikes or take a stroll amongst the trees, you will be at peace getting in touch with nature.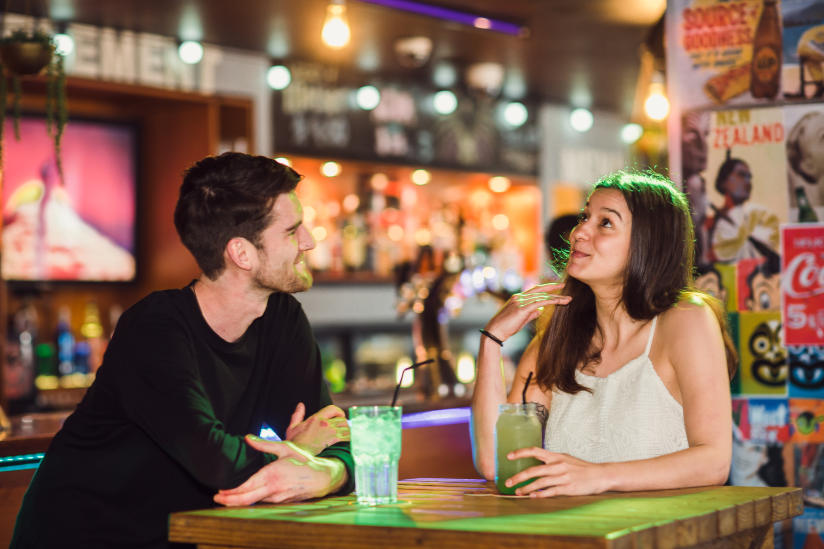 Franz Josef
Cool down this Valentine's Day with an Ice Adventure! Fox Glacier, located near the quaint town of Franz Josef, has been rated one of the world's most spectacular experiences, bound to get your hearts racing. Make the most of your visit by taking a scenic helicopter flight which will offer jaw-dropping views of the surrounding hills and coastline before landing on the 13m long glacier. After exploring the ice formations, relax in the Hot Pools nestled amongst the Rainforest. Pretty romantic huh?
Queenstown
What's more romantic than pushing your loved one off a bridge and watching them scream as they plummet up to 134m? New Zealand is home of the bungy jump and people have been taking the leap since 1988. Seriously though, Queenstown is not only the adventure capital of New Zealand but also has a variety of breathtaking wineries to suit all taste buds. Go the extra mile and show that loved one how much you care with an afternoon wine tour.