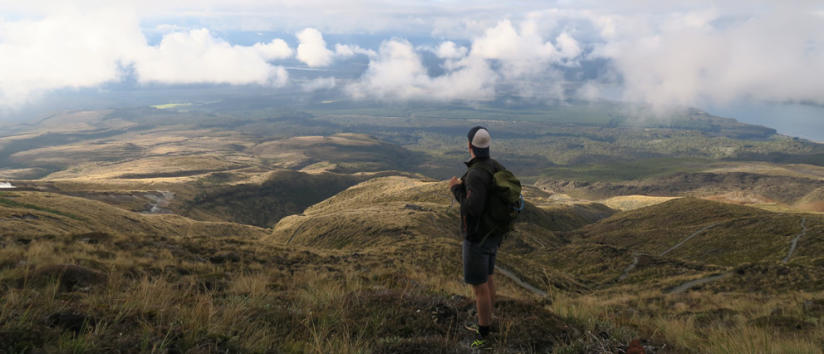 JUST WALK IT. HERE ARE THE ABSOLUTE BEST NEW ZEALAND WALKS ON THE KIWI EXPERIENCE ROUTE.
As the saying goes, the best things in life are free. You'll quickly discover this applies on Kiwi Experience too. One of the best things you'll find traveling around New Zealand with us is all the free scenic walks we take you on.
From small hard-to-find tracks, to some of New Zealand's most famous walks, being with our driver guides makes it easy. No tricky map reading or walking miles in the wrong direction, just jump off the bus and straight onto some spectacular tracks.
MOST FAMOUS WALK: TONGARIRO CROSSING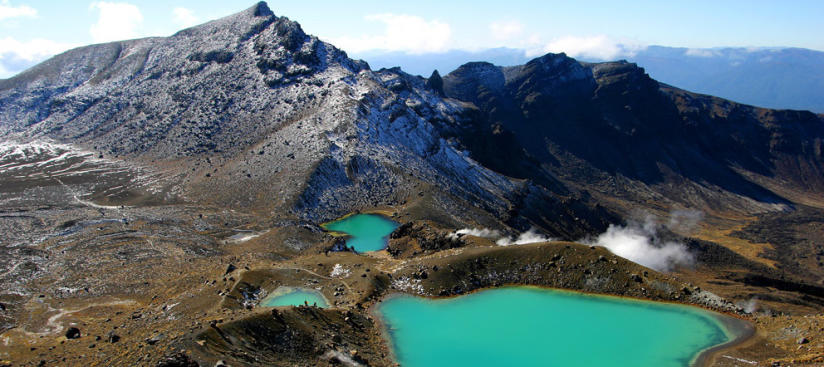 According to the hundreds of thousands of travellers who've done Kiwi Experience tours before, the Tongariro Crossing is their Number #1 on the list of must-do places and activities in New Zealand. It's definitely more of a hike than a gentle stroll, but with amazing volcanic landscapes, views all across the central plateau and some surreal turquoise lakes, it's well worth working up a sweat for. A full day's walk, it's often named as New Zealand's top one-day hike because of the stunning scenery and amazingly varied landscape you won't find anywhere else.

Famous for its whale watching, you'll also find local wildlife much closer to the shore in Kaikoura. Head along this walkway just east of the township and you're sure to stumble upon the town's furry residents, the seals. At Point Kean you'll find the male seals tend to frequent the carpark area, while the females and pups can be found lazing on the rock platform and playing in the shallows. Head up the hill just behind for spectacular views of the coastline and steep mountain ranges that meet the coast.
BEST NIGHT-TIME WALK: RUAKURI BUSH WALK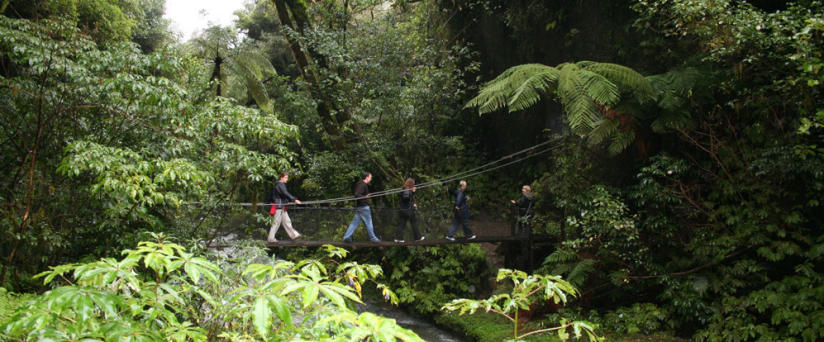 If the Waitomo Glowworm Caves leave you hungry for more glow worm spotting then head here after dark. Bring a torch to navigate your way around the main bridge. Here you'll find glow worms illuminating the banks either side of the track. It's also a great walk during day light hours, with the track continuing onto the cavernous Ruakuri Natural Tunnel.
BEST SCENIC PHOTO OPPORTUNITY: LAKE MATHESON WALK
Searching for picture-perfect snow-capped mountains and glassy lakes? Look no further than the Lake Matheson walk. The mirror reflection of Aoraki/ Mount Cook in Lake Matheson's glassy waters is an iconic image and not surprisingly this is one of the West Coast's most popular walks. A relatively easy track will take you around the lake with many spots to stop and enjoy the bush framed views.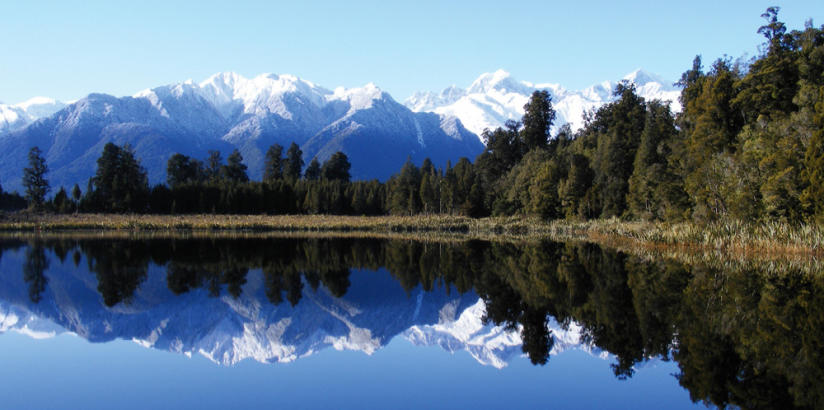 BEST WATERFALL WALK: THUNDER CREEK FALLS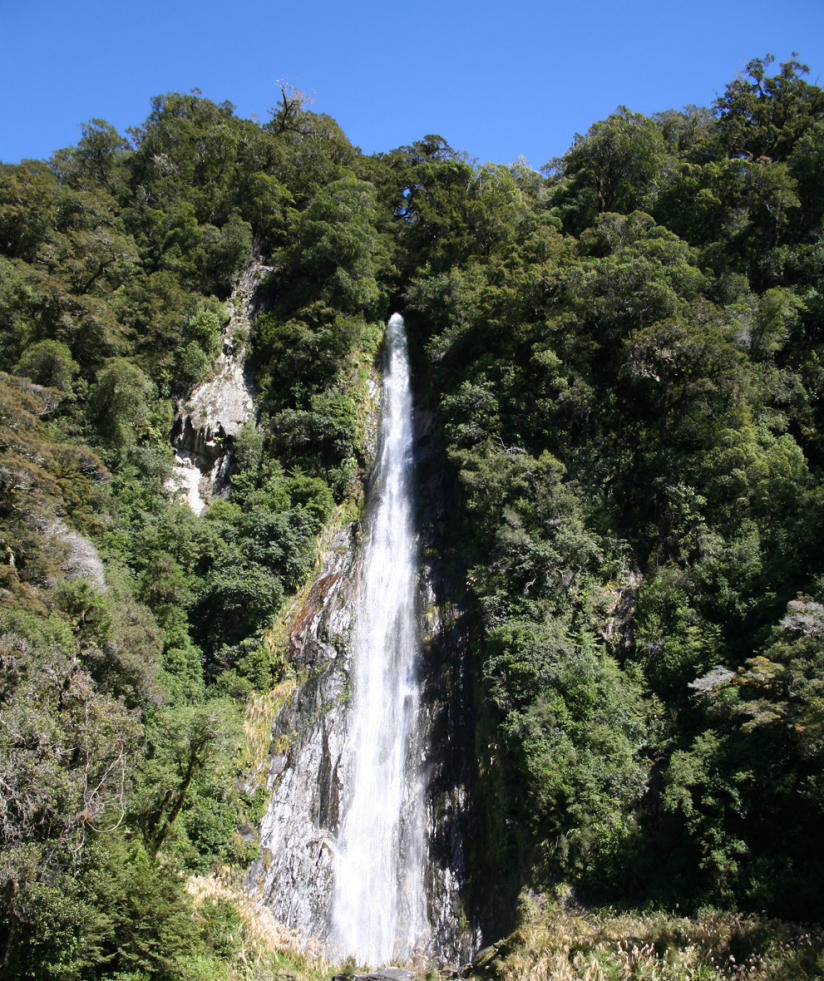 You're never too far from a waterfall in New Zealand and we'll make sure you get to see a fair few of them! One of our favourites of a spectacular bunch has to be the Thunder Creek Falls in Mount Aspiring National Park. A short track leads to this towering 28m waterfall. Be sure to get a pic of yourself 'drinking' the waterfall – think tilted head and clever camera angle.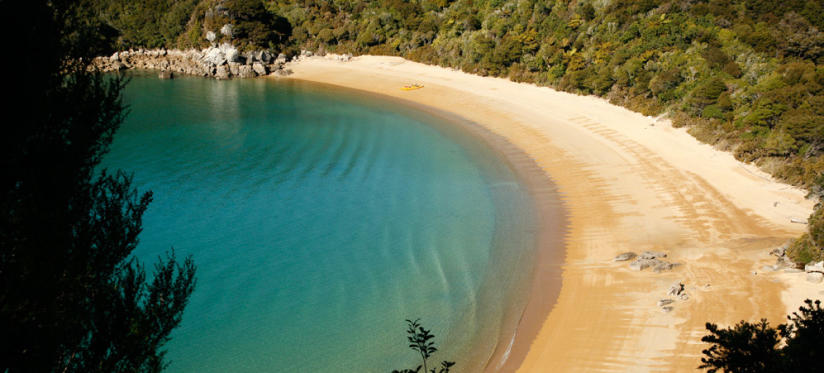 With sweeping white-sand beaches, crystal clear inlets and expansive coastal views it's easy to see why Abel Tasman is the country's most popular national park. A quick water taxi transfer or kayak ride will get you amongst the park's stunning surrounds. There are plenty of hikes to choose from with many easy to do in a day. End your hike at Bark Bay or Torrent Bay for a swim in the turquoise waters if it's summer – or if you're game otherwise.
BEST URBAN WALK: WELLINGTON WATERFRONT

It's not often you find a city-centre waterfront walkway which has views out to uninhabited coastal ranges like Wellington does. Sitting next to the CBD, the waterfront walkway looks out to rugged ranges across the harbour. A stroll along here will take you past Te Papa, New Zealand's national museum, numerous sculptures, cafes and in the weekend there's even a waterfront market.
BEST MULTI-DAY WALK: MILFORD TRACK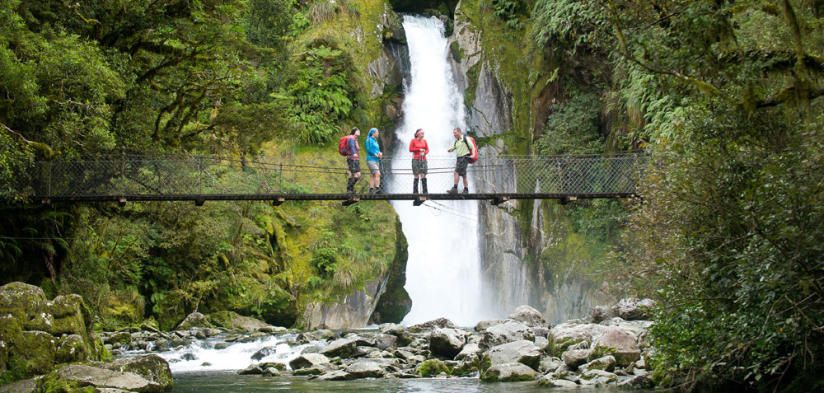 A few hours of strolling in nature not quite enough for you? New Zealand is blessed with many spectacular multi-day walks. The Milford Track in Fiordland is one of the most famous walks, going through spectacular valleys, rivers and past New Zealand's tallest waterfall. Part of the attraction is that you'll either start or finish in Milford Sound, another NZ must-do. Usually done in four days, this is one walk it's best to reserve in advance.
If you're feeling inspired by all this talk of stunning tracks, Google have just made armchair hiking a whole lot easier. New 3D footage of seven of New Zealand's Great Walks on Google Maps gives a whole new level of immersion – and time to get your hiking boots on!
TO FIND OUT MORE ABOUT HOW KIWI EXPERIENCE CAN BE A PART OF YOUR ADVENTURE AND TO PLAN YOUR TRIP WITH US, CHECK OUT OUR SERIOUSLY COOL TRAVEL GUIDES AND BUS PASSES GIVE YOU ACCESS TO ALL OF THESE AMAZING DESTINATIONS!