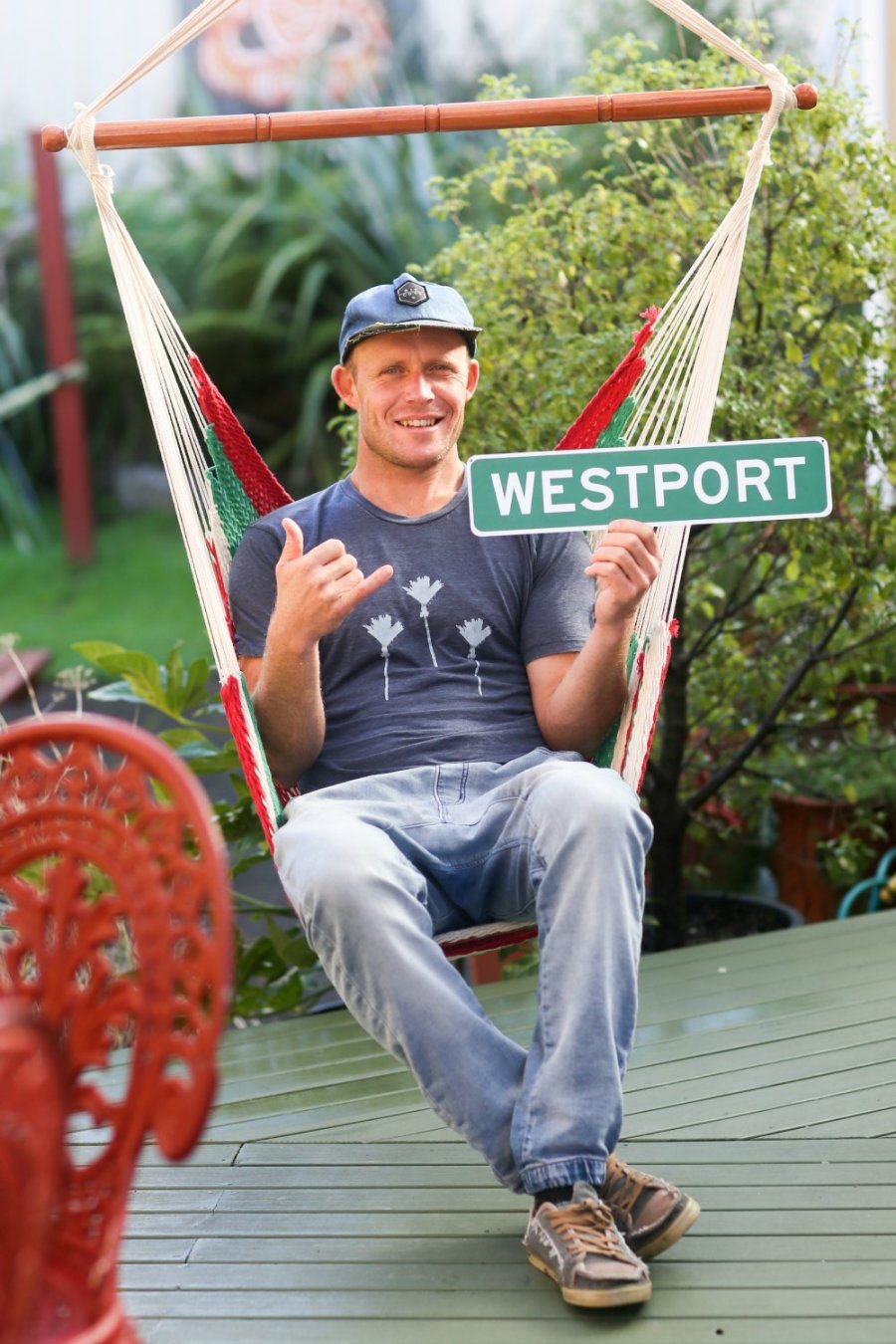 An appropriate place to kick off your West Coast tour is at the region's oldest town, Westport. With more sunny days than many of New Zealand's major cities, it's the ideal place for outdoor pursuits. While you're here make sure to explore one of the many rugged beaches in the area or even better make the most of one of New Zealand's best surf spots and have a surf lesson with the crew at Bazil's Hostel.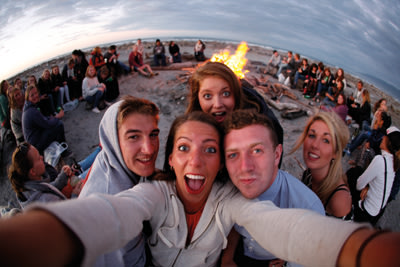 If catching a gnarly wave is not your idea of fun, then strap on a pair of trainers and take the picturesque Cape Foulwind Walk at Tauranga Bay. Along the route you may be lucky enough to spot one of New Zealand's largest seal colonies frolicking just off-shore. The best times to spot them are usually between October and March.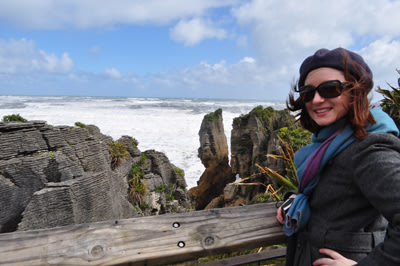 When exploring the West Coast, there is nothing better than getting amongst the wild and untamed country and with Kiwi Experience partner, Buller Adventures, you will have the opportunity to experience a suite of stimulating activities around the mighty Buller River. These include horse trekking, quad biking and a hair-raising spree on the famous Buller Adventures Jet Boat. Feel the wind in your hair as the boat slides within metres of massive rock walls and craggy overhangs, even performing the legendary 'Hamiliton' Jetspin. A one-way ride on the jet boat will set you back around $79NZD.Your Kiwi Experience Driver Guide will also suggest a visit to the Punakaiki Pancake Rocks and blowholes. Formed over 30 million years ago, the geological phenomenon is a result of seismic activity forcing the shallow sea bed to the surface. Over time, water and wind have eroded the limestone into shapes said to look like 'stacked pancakes'. Be sure to also check out the hidden gem that is the Truman Track – a 15 minute walk that winds through ever changing scenery from tropical rainforests to limestone cliffs to spectacular sea caves.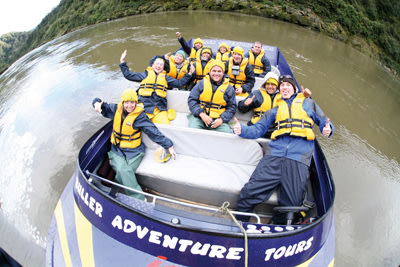 Alternatively, many people choose to start their West Coast journey further down the coast. Indeed, if you coming to the West Coast from Christchurch, we recommend that you take the world famous TranzAlpine railway through the Southern Alps (tickets priced around $150NZD).* The four hour journey snakes its way through 16 tunnels and five viaducts before reaching Greymouth where your Kiwi Experience Driver Guide will be there waiting to take you the rest of the way.
Note: If you are starting the Kiwi Experience 'Passing Arthur' or 'TranzAlpine Dog Leg' pass you won't meet your Driver Guide until arrival in Greymouth.