When asked about what food New Zealand is famous for, it is hard to pick just one thing. We are a diverse country in many ways and we love our food!
That being said, it provides the perfect excuse to eat your way around the country. We've put together 13 must try foods to to create the perfect New Zealand tasting list. All of these can all be enjoyed at different places along the Kiwi Experience route. It's time to embrace the Kiwiness, food edition.
1. Fergburger
Fergburger is on any Kiwi's must do list when visiting Queenstown. With lines constantly out the door, the demand is so great that this place stays open 21 hours a day. Check out the Fergburger menu, so hard to pick just one.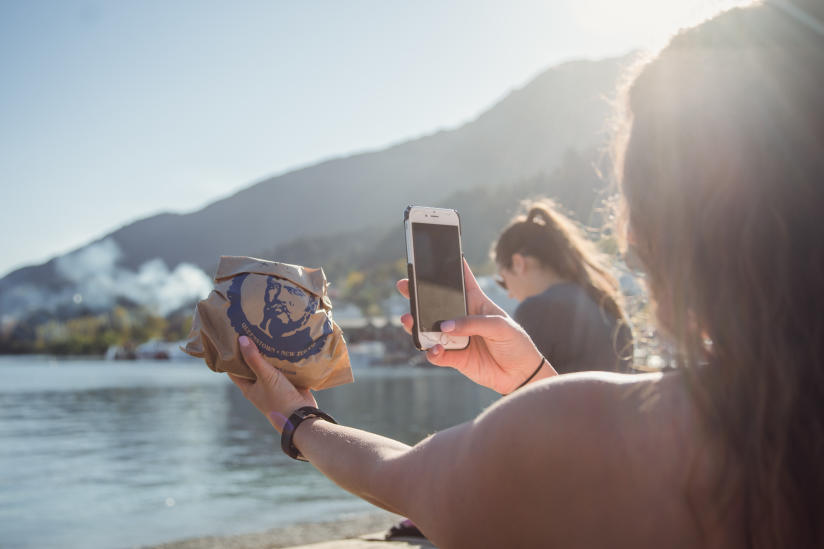 2. Bakeries
In New Zealand we love our bakeries, in fact, a town is not quite a town unless there is a bakery. There are many family run bakeries throughout the Kiwi Experience route that you will have a chance to visit during your time here. Don't miss the classic mince pie (mince = minced meat).
3. Fish and Chips
New Zealand's fish and chips (pronounced "fush and chups") are the best in the world. Considering the farthest point from the sea is only 120km away, our seafood is the freshest there is to offer. Always aim to get the local fish of the day for and don't be afraid to try something new.
4. Tuatua
These shellfish are unique to New Zealand and are considered a delicacy to the Maori people. They bury themselves just below the sand at the water's edge and can be collected by digging your toes into the shallow water. Either boil them or make them into fritters for a real kiwi feed.
5. Hangi
Another Maori delicacy, the Hangi is a traditional Maori feast normally served at family gatherings. It consists of meat and plenty of root vegetables such as potatoes and pumpkin. A pit is dug in the ground and hot stones are placed in the bottom, fresh off the fire. Baskets of food are placed on top of the hot stones and buried with the earth for a couple of hours, giving the food a delicious smoky flavour. You can enjoy a Hangi when visiting the Tamaki Maori Village in Rotorua.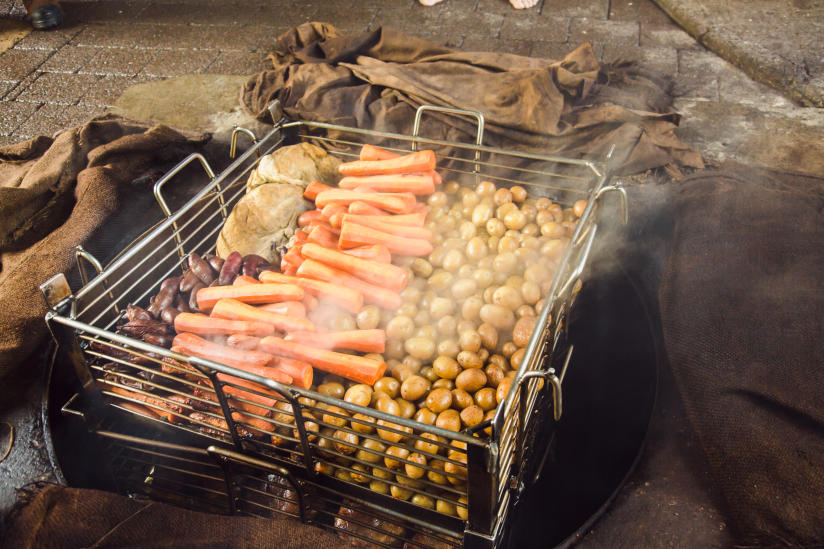 6. Chocolate
In New Zealand, we pride ourselves on making some pretty decent chocolate! Given our large dairy industry, we have the luxury to make chocolate using the best milk products around. Pineapple Lumps and Jaffa's are kiwi classics loved by many and can be brought in supermarkets and convenience stores throughout the country.
7. Hokey Pokey Ice Cream
A Kiwi Classic is the Hokey Pokey Ice Cream, made by combining fresh vanilla ice cream and little honeycomb pieces. Perfect in a cone on a sunny day at one of our many beaches. Try the Tip Top Brand, New Zealand's finest.
8. Chips
Can mean one of two things, but here I am talking about the cold potato chips, or 'crisps' as they are otherwise known. This kiwi favourite is especially enjoyed at summer barbeques with homemade onion dip (see below). Marmite and Chip Sandwiches go down a treat as well - trust us on this one!
9. Kiwi Onion Dip
If you need something to go with your Chips, the good ol' Kiwi Onion Dip is the perfect match. There are two ingredients used to make the dip, both readily available from supermarkets nationwide. All you need is a packet of (Maggi) Onion Soup Mix and a can of (Nestle) Reduced Cream. Simply mix them together in a bowl with a fork and serve. It tastes even better if you make it in advance and pop it in the fridge for an hour or so.
10. Lemon and Paeroa
World famous in New Zealand (since ages ago) and typically known as L&P. This soft drink is named after a small town called Paeroa located at the base of the Coromandel Peninsula. Many kiwis swear by this drink to help cure a hangover! Watch out for the giant bottle in Paeroa when you drive between Hot Water Beach and Waitomo.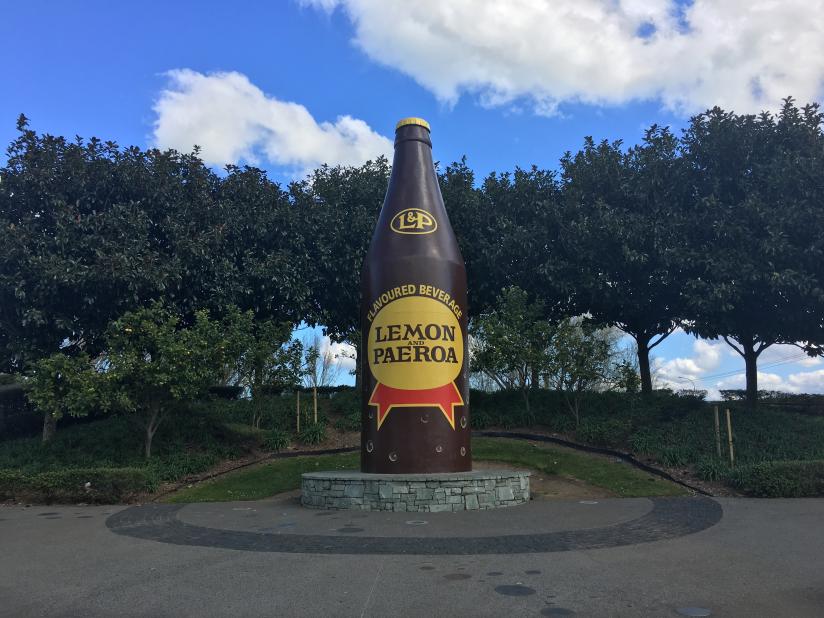 11. Wine and Beer
New Zealand has some of the best wines in the world. Our climate and flat and fertile soil make for awesome grape growing. There are many wineries throughout New Zealand, and most of our supermarkets have local wines for pretty reasonable prices. We also know how to brew some pretty quality beer. With a massive rise in craft beers recently, there are so many different breweries opening up throughout the country for you to try.
12. Lamb
With more sheep than people living on our island nation, it's not surprising that lamb is readily available to eat. Kiwi's know how to cook em, and you will find Lamb available in many different dishes, from burgers and pies to Sunday roast and curries, a real kiwi favourite.
13. Pavlova
What list of New Zealand foods would be complete without a shoutout to the classic Meringue topped with your choice of blueberries, strawberries and of course, the Kiwifruit? Despite what the Aussies say, Kiwi's created the pav a long time ago!