Chilling in the bottom right-hand corner of a traditional world map, New Zealand is situated as far from most other countries as you can get and that can make it harder for budget travellers (hi, nice to meet you!) to take the first step towards their dream holiday: finding a low-cost flight.
Please don't give up just yet, it is not an impossible mission. The team at Kiwi Experience have put together the best tricks we know into this small guide to save your hard earned cash and precious time. If you follow our top tips below we know you'll find your 'cheap as' flight to experience the trip of a lifetime travelling through our unique piece of the world – and you won't regret a thing.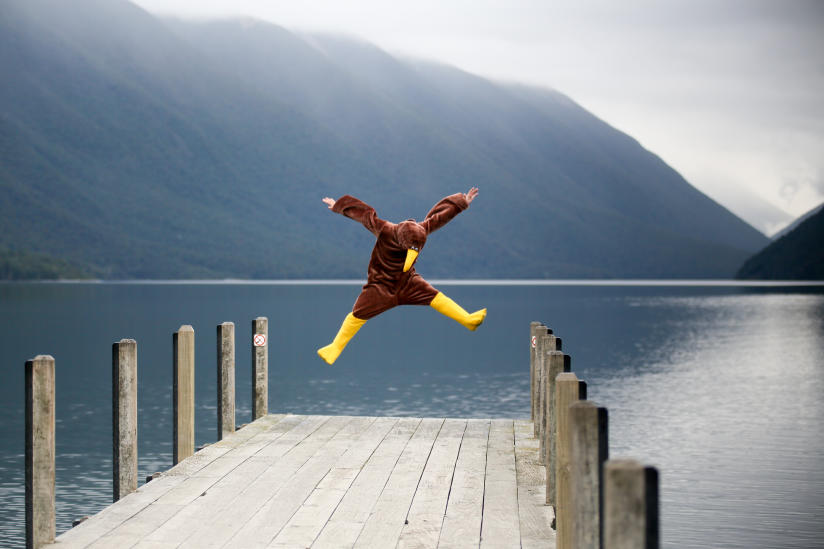 WE LOVE MONDAYS
Myth or not, if Skyscanner, one of the big daddy flight searchers, says that Monday is the cheapest day to book a flight, even we will believe it. Being backpacker friendly, they have created an itinerary tool that allows you to see the cheapest month to travel in and how much you can save if you book at the right time. Did you know, booking your ticket from London to Auckland 12 weeks before the flight can save you hundreds of dollars?
BE AS FLEXIBLE AS A YOGI
If you cannot be flexible with the dates of your trip, be flexible with where you fly to. Most flight websites have an option to search for 'nearby airports' or a map view feature to find the best-value destinations from where you are. If you're coming to New Zealand, you have a few airports to choose from, like Auckland, Wellington and Christchurch. You can also go from Australia to New Zealand for as little as NZD$80 and stamp two countries in one holiday. Why not, mate?
LOOK IN THE RIGHT PLACES
Skyscanner can be a good starting point, but other airfare search engines should not be forgotten. Before making up your mind, have a look at Momondo, Google Flights, Kayak, Grab a Seat to compare and also the official airline websites to ensure you're not missing any deals. Keep an eye on local airlines too, like New Zealand locals Jet Star and Air New Zealand who always have good deals.
PRICE ALERTS
After doing your flight research, if you still haven't found the option that made your eyes light up, set up a price alert so you will get a message as soon as the price drops. You can also sign up for airline newsletters for free and be notified first hand when there is a sale on.
CHEAP AS BRO
Beware of the "extra fees" that can sting you with cheap flights. You may be charged for onboard food and drink, seat allocation and luggage, so make sure you bring your snacks on the plane and travel light. Keep in mind that every dollar saved counts and in no time you will be having the trip of your life with some extra change in your pockets for what really matters.