We here at Kiwi Experience have been aware of a huge waste problem regarding plastic bags, disposable cups, and plastic water bottles.
So we stepped up to the challenge and created our own reusable eco products.
Plastic Bag facts
Did you know?
160,000 plastic bags are used globally every second!
5 trillion plastic bags are produced yearly. Side by side, they can encircle the world 7 times.
The Great Pacific Garbage Patch, which is a floating landfill of garbage in the Pacific twice the size of Texas, is mostly composed of plastic.
Ever think about not using a plastic bag when getting your groceries? How about something more environmentally friendly, stronger, and definitely more kiwi? Our Jote- tote bags are 100% made of burlap fabric which is fully biodegradable and reusable. The perfect substitute for plastic bags, which are known to take up to hundreds of years to break down. Think about how many two-minute noodles you could fit in that?!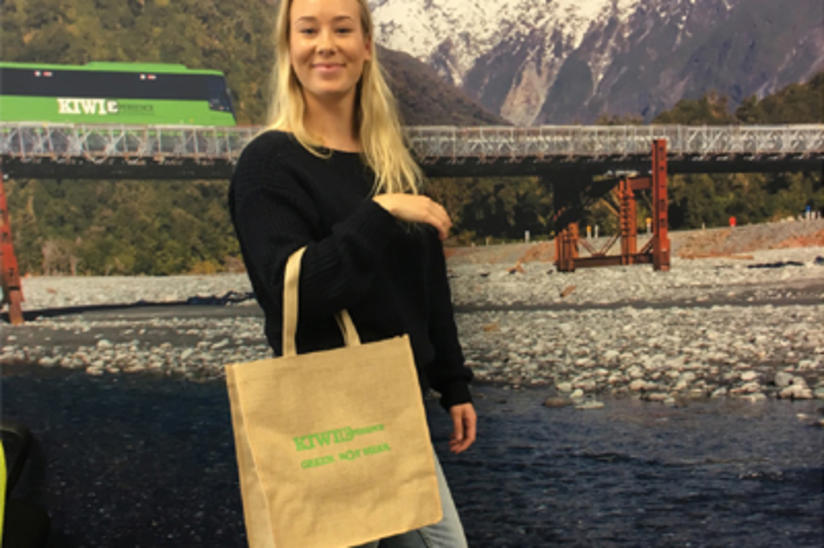 Coffee Cup facts
Did you know?
1 million disposable cups end up in landfill every minute
Most disposable cups are lined with polyethylene, contaminating the recycling stream.
Most disposable cups cannot be recycled
First, we drink coffee, then we do the things. Like yours to go but don't want the guilt of adding your cup to that massive landfill heap? The ultimate travel companion, this express coffee cup will help with all the early mornings! Made out of a tough BPA free, food-grade polypropylene which is dishwasher safe, and a with a heat-resistant silicone band and screw-on lid, you won't want to use anything else.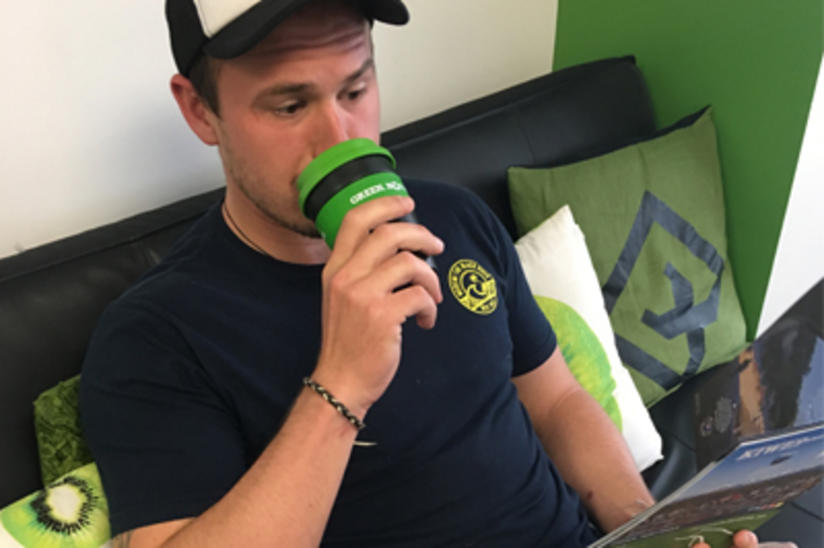 Water Bottle facts
Did you know?
Plastic water bottles can take between 400 and 1,000 years to decompose.
Only 1 in 5 plastic bottles are recycled
We spend on average $588.00 on water bottles each year
Plastic water bottles are a huge contribution to the landfill's waste. You know you could be awesome like us and get a Kiwi Experience exclusive stainless steel water bottle. Don't they look cool! Well, they are cause they're great for keeping your drinks ice cold and they'll save you money, so help us help the planet and choose to reuse!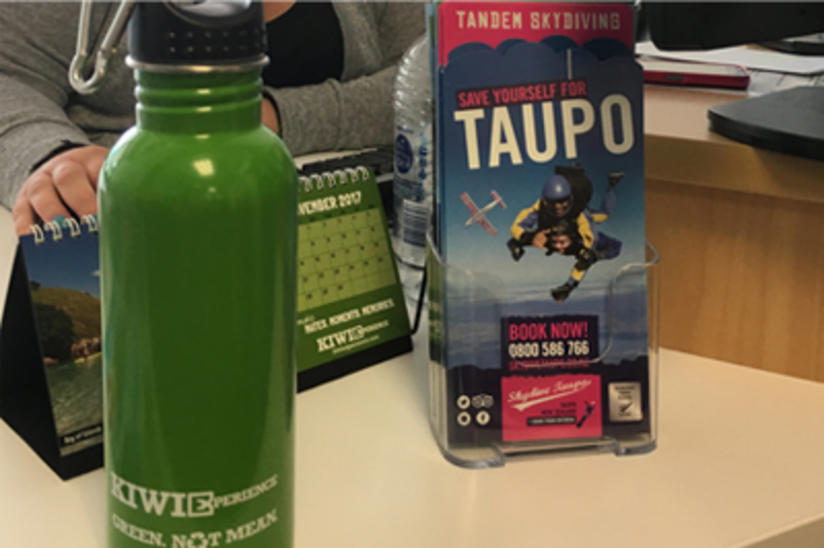 We encourage our passengers to be as sustainable as possible on their trip: Our passengers are given the opportunity to purchase a reusable coffee cup, water bottle or tote bag from either our online shop or in store. Right now if you purchase any of our Kiwi Experience merch you can get 30% off when you use the promo code "SUPERSALE".
Since launching our new Eco product range in December 2015 we have distributed;
2855 coffee cups
1341 water bottles
1274 tote bags
Kiwi Experience is also involved in many other sustainability initiatives like fuel reduction, beach cleanups, reducing our paper usage and much more. You can find out more about our sustainability efforts here.