JUSTIN'S KIWI EXPERIENCE
Queenstown, New Zealand is "The Adventure Capital of the World" – a title it hands-down deserves! In addition to that, I would personally add that Queenstown is my MUST SEE destination in New Zealand.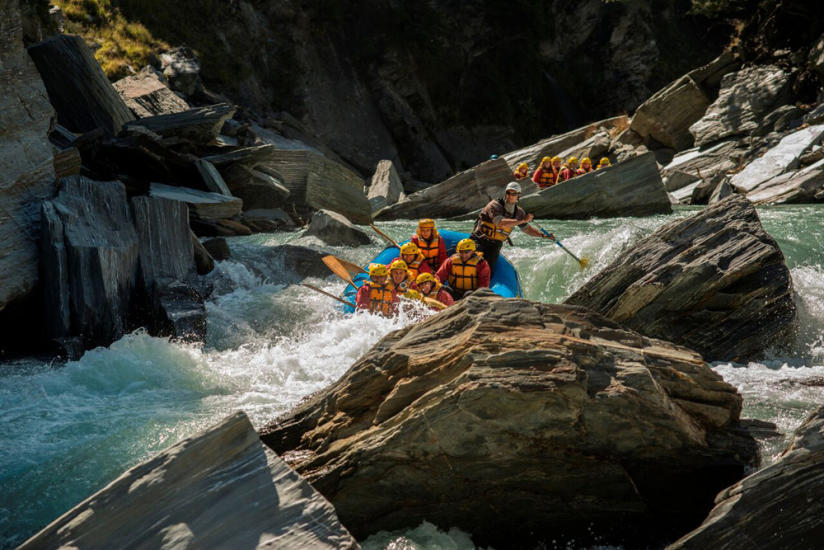 From the moment I arrived, I absolutely fell in love with this cute, small town tucked away in the mountains that is an adrenaline junkie's dream come true. No matter what type of adventure you're looking for, Queenstown has it! There's skydiving, bungee jumping, whitewater rafting, hiking, paragliding, skiing, jet boating, mountain biking, Lord of the Rings movie tours and so much more! Here are the top 3 things I did in Queenstown.
1. BUNGY JUMPING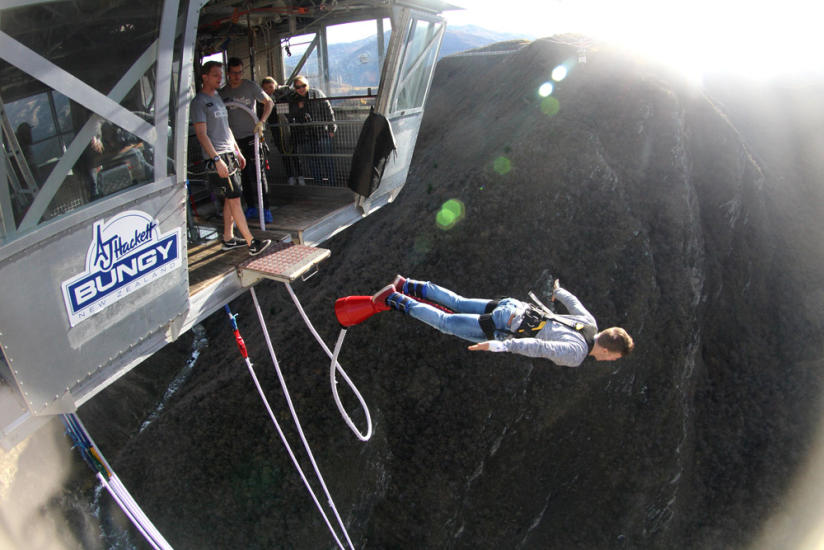 My trip to Queenstown was (no brainer!) all about extreme adventure! Since I had already been skydiving a few times in the States, number one on my bucket list was bungee jumping or, as the Kiwis spell it, bungy jumping! Queenstown is home to the world's first commercial bungy jump - The Kawarau Bridge Bungy (43m) - but I wanted something higher! Cue the drumroll for New Zealand's highest bungy jump (134m) above the Nevis River – The Nevis Bungy Jump. Susan, a friend of mine from Boston University who was also studying abroad, happened to be in Queenstown at the same time and was down to take the leap with me.
On the cable car ride over the river to the actual jump we were really excited but at the same time scared for our lives. I can vividly remember it -- standing on the ledge, looking down and forcing myself to jump… I literally saw my life flash before my eyes! For nearly 10 seconds I felt as if I was plummeting to my death! And call me crazy…but I loved it! The adrenaline rush was out of this world!
2. HANG GLIDING
Queenstown offered another adventure I had always wanted to have: hang gliding. Overall hang gliding is pretty similar to paragliding and skydiving (after the free-fall). For someone who wants to see New Zealand's beauty from above, but isn't ready to jump out of a plane, this is a great alternative.
3. MILFORD SOUND
A distinctly unique, very popular and relaxing adventure in the area is boating through Milford Sound which is part of the Fiordland National Park World Heritage area.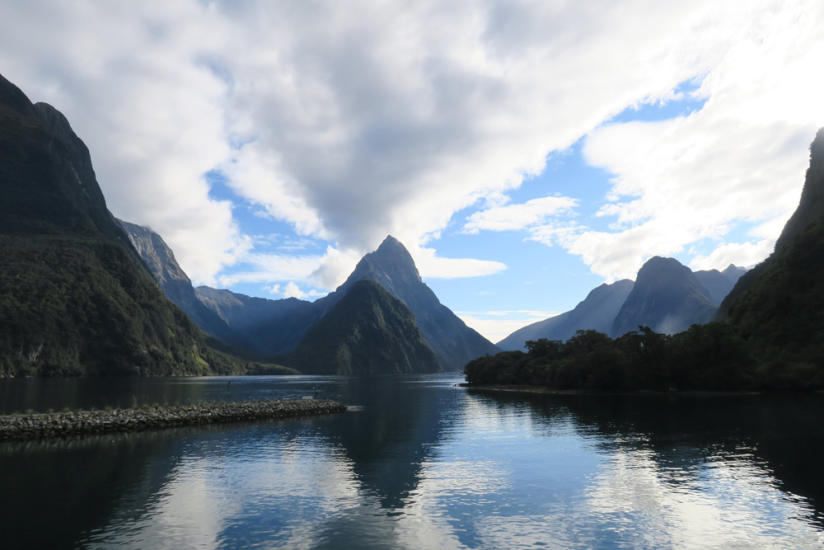 WHY I LOVE QUEENSTOWN
For me, nothing beats outdoor adventure! The three activities I did in Queenstown – bungy jumping, hang gliding, boating through Milford Sound – ranged in levels of intensity from easy to extreme, but were all epic. From plummeting to my death to flying like a bird to cruising through what looked like Lord of the Rings movie sets, I'm so happy I experienced some of the adventures that New Zealand offers . Take full advantage of Queenstown being "The Adventure Capital of the World" -- you can't go wrong no matter what adventure you choose.
Justin Walter is an LA-based host and producer with a passion for travel. From the South Pacific to Central America, Justin has traveled the globe in search of new, exciting and adventurous experiences and shares them with readers on his blog, "Around the World with Justin."
Travel Blog – www.aroundtheworldwithjustin.com
Website – www.justinwalter.com
Facebook – www.facebook.com/atwjustin
Instagram – @atwjustin (www.instagram.com/atwjustin)
Twitter - @atwjustin (www.twitter.com/atwjustin)