Top tips to get the most out of Kiwi
Are you planning a trip with Kiwi Experience? Awesome! Follow these 5 tips to make sure you get the most out of your trip.
1. Don't Just Do The Minimum Time
Kiwi Experience provides the minimum time to complete each pass. This is great to get an idea of how long it takes to complete the route; however, Kiwi Experience is a Hop On, Hop Off bus and you need to take advantage of this! One of the most important parts of travelling is getting off the beaten path and getting amongst the locals. If you want to experience the real Kiwi culture, there are some stops along the route where you need to spend longer. The reservations crew have the best tips and tricks to help you plan where to hop off. If you are pushed for time, don't worry; the team at Kiwi Experience can help you out as well!
2. Plan Ahead (But Be Open To Change)
New Zealand is a hugely popular tourist destination. We are a small country and, at times, huge influxes of tourists put a strain on the resources we have available. Over the summer months in particular, New Zealand is full! If you want to make sure you are able to see and do what you want you will need a bit of forward planning. Do a bit of research and find your must-dos while you are here. This will help you out later when booking your buses. Be open to changing your plans though as you never know who you might meet along the way!
3. Listen to your driver guide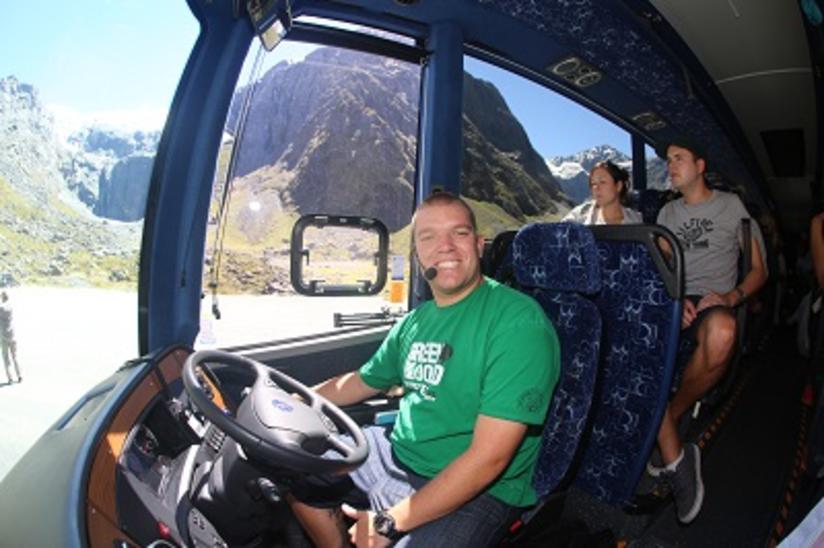 Our driver guides are absolute legends! They are the heart and souls of Kiwi Experience and are there to help you have an unforgettable trip. They have been doing it for years and are very passionate about what they do. It is their pride and experience that makes travelling with Kiwi Experience so enjoyable for so many people. Don't be afraid to ask them questions, even if it is just where's the cheapest pub for a drink.
4. Embrace nature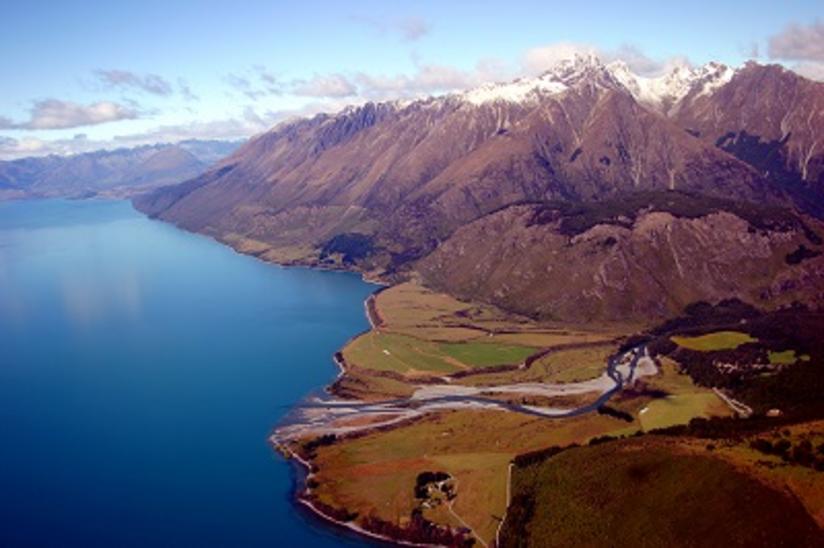 New Zealand is quite isolated and along the Kiwi Experience route, there are two UNESCO World Heritage Sites (Tongariro National Park and Te Wahipounamu). Embrace this! From fiords and glaciers to volcanoes and waterfalls, New Zealand is simply breathtaking and unlike anything you have seen before. Take photos, but really spend some time to get away from the screens and just enjoy the natural environment around you.
5. Step outside your comfort zone
My final piece of advice would be: it is all about you. You are the only one stopping you from experiencing things. This is your trip. You have been working hard to save for this trip and now you are here. Go into it open-minded. Go in with the right attitude. Be open to trying new things, speaking new languages, making new friends.
If you're thinking about it, or you're on the fence trust me and

go for it. I promise you'll have an experience of a lifetime that you won't forget. New Zealand is a beautiful country with various ethnicities, a vibrant culture and definitely not short on amazing things to see and do!




Find more info about New Zealand here.
Find more travel info here.
Find more info about us here.
Find more info on booking your trip here.