ADVENTURES IN THE BAY OF ISLANDS
A journey up from Auckland, for many their first hop on a Kiwi Experience bus, takes you up north to somewhere that will leave you absolutely Bay-sotted with the New Zealand landscape.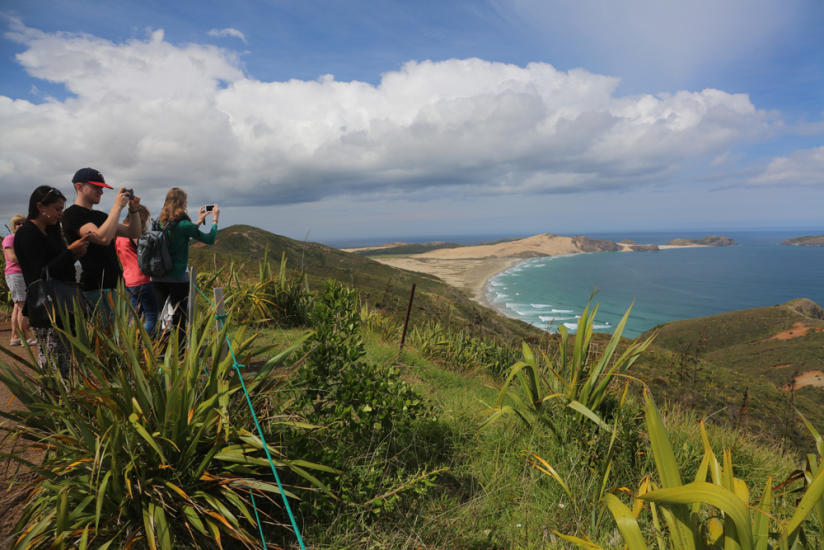 While it is a fair drive up the country to the town of Paihia, the time passes quickly with the first experience on the most social bus around the nation.
The way to make the most of your Kiwi Experience is to throw yourself in head first. Make new friends, embrace the fortunate situation you're in. And go crazy! Paihia is an amazing place on the coast, with some spectacular beach side walks.
One of these leads up to the Waitangi Treaty Grounds.
Momentous in New Zealand history, this was the location of a treaty, the first to protect indigenous rights. Full of facts, one of the most comprehensive explorations of Maori life, and the chance to see some tribal dancing – what more could you ask from this open-air museum?
This experience is a real Treat(y) for any budding explorers, and your new friends don't want to go? Why(tangi) not?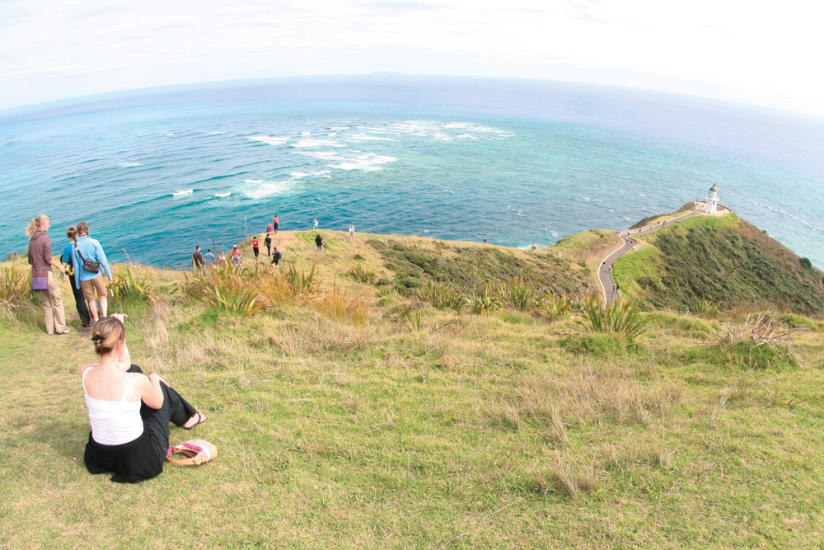 The main attraction of going up North, though, is of course, Cape Reinga. The views here are some of the nicest I have seen in my six months of travelling.
I was simply blown away, and with every turn things just got better.
A quick jaunt to the sand dunes and you embark on a painful thing, commonly known as exercise. I am averse to anything fitness related, but trekking up these sand dunes is the best thing I have done…simply for what happens on the way down. Sandboarding!!
10 seconds of sliding on your stomach down a hill. Truly out-sand-ing.
With the exception of various walks around, and a visit to Russell (nice for an hour, but nothing to do once you've walked around and had fish and chips) there is just one more adventure on offer. And boy is it a good one.
The Dolphin Echo Encounter is your best chance to see these wild animals in the northern hemisphere – and better yet, you can swim with the creatures! On the cruise we encountered three pods, and while we were unable to swim with them due to the babies in the group, it was fascinating to get up so close.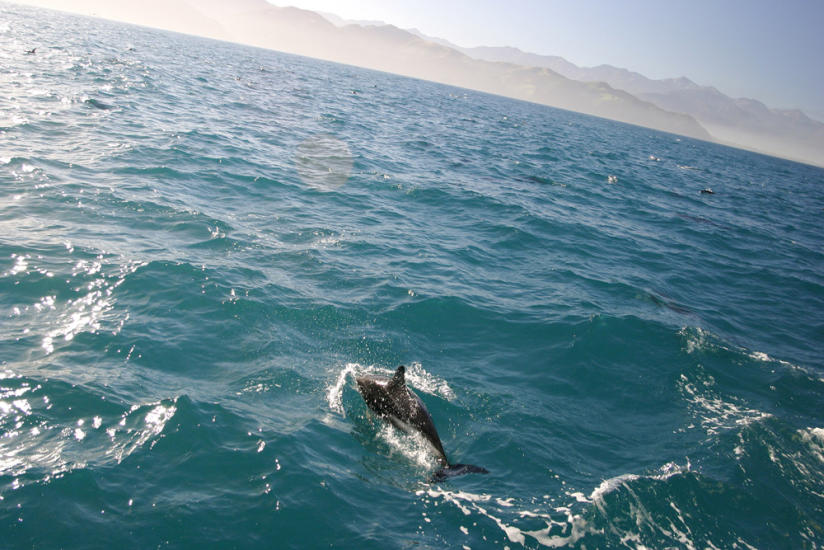 As an added bonus, you cruise through the Hole In The Rock, which is, as the name states, a hole in the rock. But this fits a boat through it!!! It is a very unique experience that, you could say, rocks. Hole-y smokes it is a good time.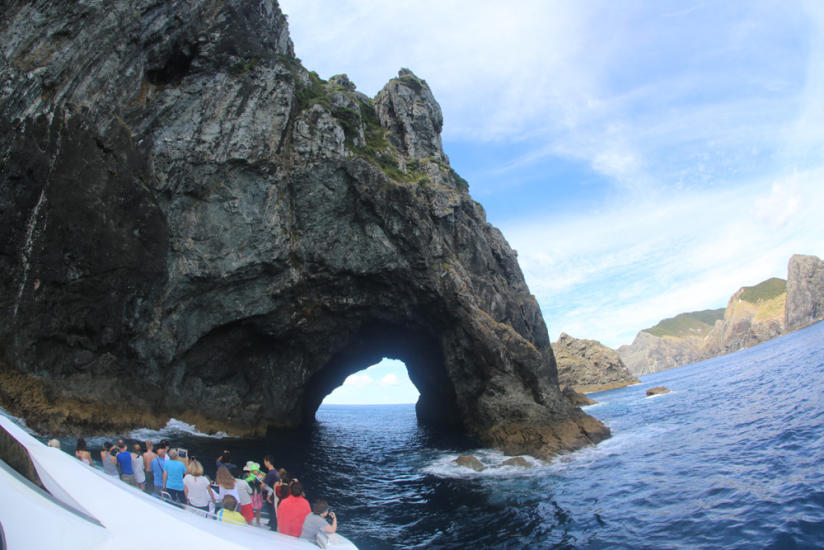 No matter what you get up to in the Bay of Islands, it is a wonderful experience and well worth spending a good few days here. There is so much to do in one of the least discovered parts of the island – so explore it, with all your new friends in tow. Time to put the fun in Kiwi Experience…okay, so it doesn't have fun in it, but that's where you come in!
Kiwi Experience offer 2 and 3-4 day trips from Auckland to the beautiful Bay of Islands. Click here for more info on passes, activities and accommodation.