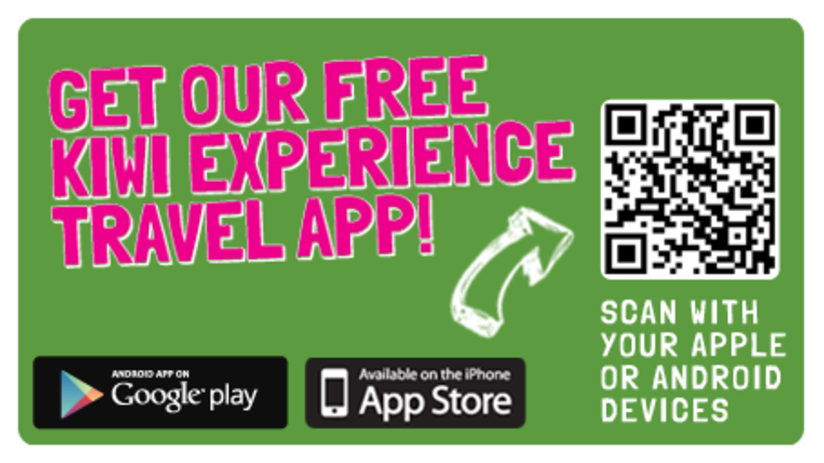 Available for download from iTunes for iphones and on the Google play for Android phones. Check out the new FREE Kiwi Experience Travel App - the ultimate guide to your Kiwi Experience around New Zealand.
WHAT IS THE KIWI EXPERIENCE GUIDE TO NZ
Get the most out of your Kiwi Experience with the Kiwi Experience Guide to New Zealand. It's crammed with information on your trip of a lifetime with Kiwi Experience backpacker tours. Discover must-do activities across New Zealand's North and South Islands that you'll experience on your adventure, along with high-quality pictures, and up-to-date destination info. Download the app at home and then go completely offline while you travel – no nasty data bill surprises!
TRAVEL APP FEATURES
The Kiwi Experience Guide to NZ app includes the following features:
Route map of Kiwi Experience bus passes
Information about every destination Kiwi Experience travels to
Must-do activities and free stuff along your journey
Photos, descriptions and prices for all accommodastion and activities
The Kiwi Experience App gives you extra info and tips to really make the most of your time in New Zealand. Join us on a backpacking tour you will never forget!